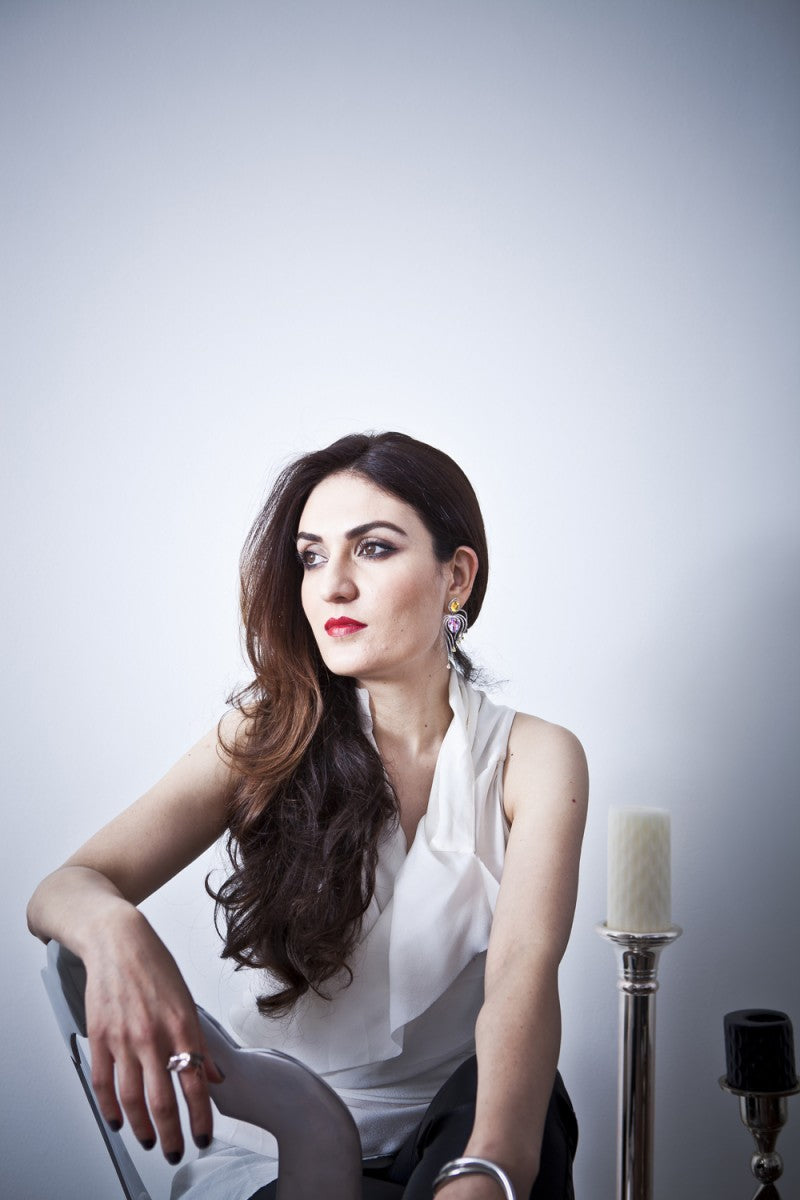 "My jewellery reflects emotions, passions, and desire with a burst of creativity. I start  with a concept that then blossoms into an elegant ornament"
Bold, beautiful and with a touch of darkness, Leyla Abdollahi's fine jewellery successfully demands your attention. These seductive pieces have a unique edge that appeals to confident sophisticated women who are drawn to strikingly dramatic jewellery with a story to tell.
Born and raised with both Eastern and Western influences, Leyla Abdollahi who has a fine arts background successfully honed her natural ability in jewellery design when she studied for hr BA in jewellery design at Central Saint Martin's College of Art and Design in London. In 2011, Leyla Abdollahi launched her own fine jewellery and says of her label "I do not simply create jewellery, I create pieces for collectors who want something beautiful to enjoy and treasure."
Leyla Abdollahi is a label that is unafraid to challenge conventions, explore new materials and push boundaries. Her exquisite handcrafted fine jewellery pieces 18kt Rose Gold, with precious stones and diamonds, provoke the kind of visual pleasure that has caught the attention of many jewellery industry insiders.
She is currently acclaiming a stance as one of Britain's hottest new fine jewellers. Leyla's success has been highlighted within the industry with her being nominated for jewellery designer of the year at the UK jewellery awards 2012. Leyla's unique creations continue to convey an everlasting enchanting and artistic experience. Expanding internationally, particularly in the Middle East, Asia and the United States.
THE RADIANT COLLECTION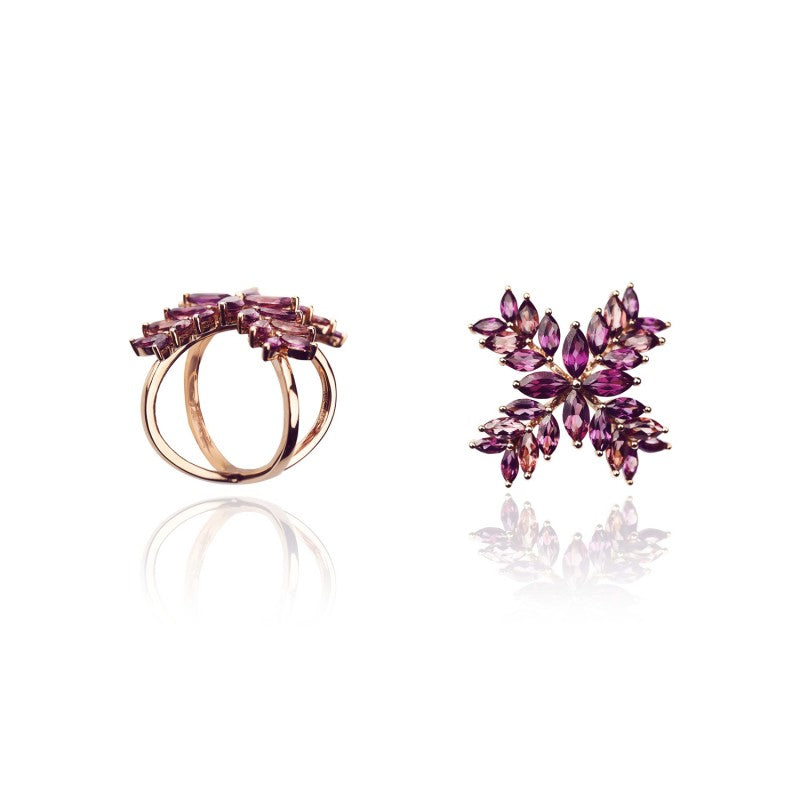 18kt Rose Gold with Rhodolite and Tourmaline stones Ring £1,200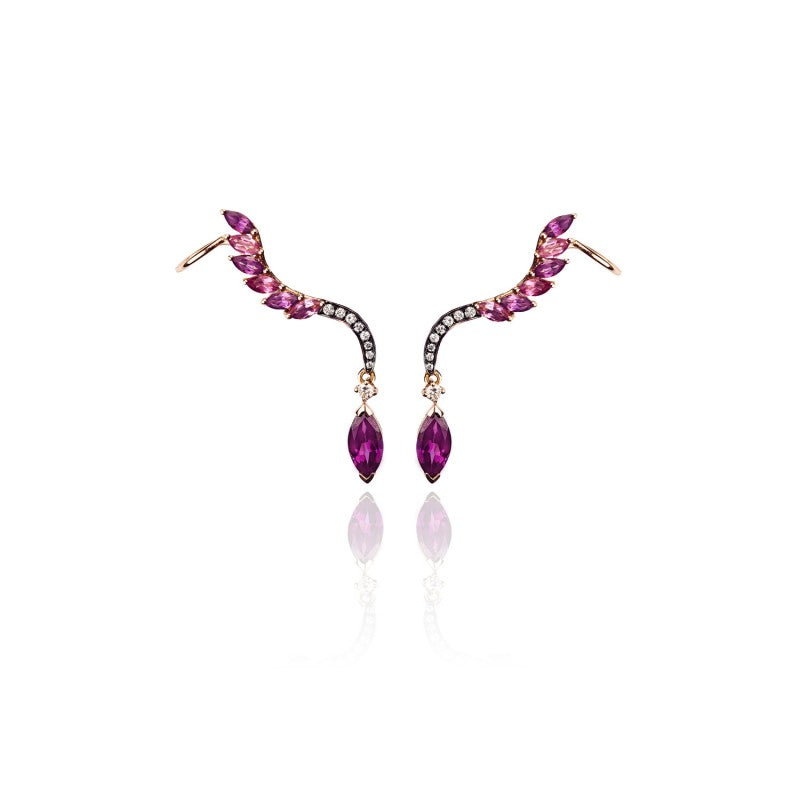 Pair of Rhodolite, Tourmaline and diamond earrings set in 18kt Rose Gold £ 3,000
We are delighted to introduce the radiant collection by Leyla Abdollahi to our contemporary fine jewellery at La Maison Couture. Inspired by the beautiful forms, shapes and colours that can be seen through a kaleidoscope. The magic of random symmetrical patterns and their colour combination, changing with each and every turn of the tube, is almost hypnotic.
"These images of patterns and intense colour variations are amongst some of my most favourite sources of inspiration" she says.  "The playfulness of forms and colours merging with and complimenting each other is a beautiful sight to behold, and one that has been at the core of this collection." The use of coloured stones, their shapes and cuts and how light reflects and interacts with the jewellery is what makes this collection so special.
Shop from Leyla Abdollahi fine jewellery collection