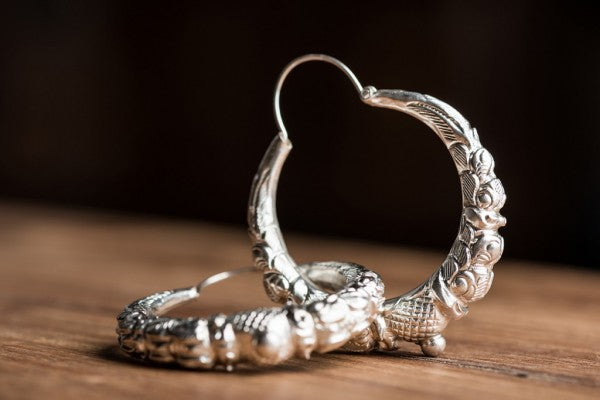 Kaligarh (meaning "artisan" in Nepali) is an ethical jewellery brand founded by Jyoti Upadhyay, in the heart of the Himalaya, in the Valley of Kathmandu.
Back in the day, artisans in the Himalaya worked and travelled along the routes of this incredible 2,400 kilometre long mountain range, creating distinctive forms of architecture, jewellery, textiles, paintings, sculpture and more.. Today, Kathmandu is the capital of Nepal and a bustling city. But the inevitable effects of globalisation have taken their toll on traditional artisan-ship in the region, meaning low-cost imported goods are in a much greater demand than traditional handmade goods.  As a result, skilled craftsmen are leaving to pursue work elsewhere and the younger generation are no longer inspired to pursue the traditional arts.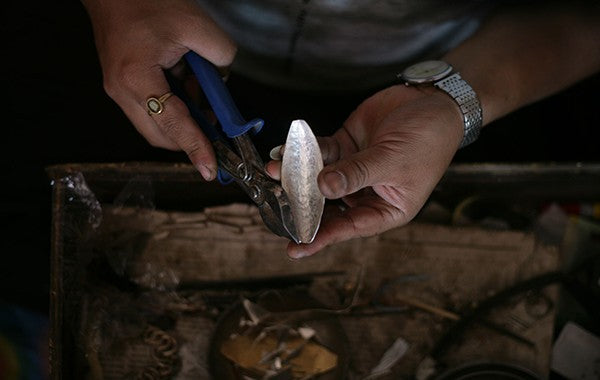 Through the incredible work by Jyoti and her team, Kaligarh aims to change the lives of local communities, by promoting Himalayan craftsmanship and helping to revive the fading traditions of the region. By identifying skilled craftsmen, paying them premium rates and helping them support their multi-generation families, Kaligarh aim to create opportunities in Nepal, so people do not have to seek employment elsewhere.
Kaligarh jewellery is a unique collection of three jewellery ranges that play with motifs and designs inherited from past generations and re-crafted into contemporary forms. Inspired by the history and geography of the region, each piece carries symbolic reference to cosmology, lifestyle and the spiritual beliefs of the wearer.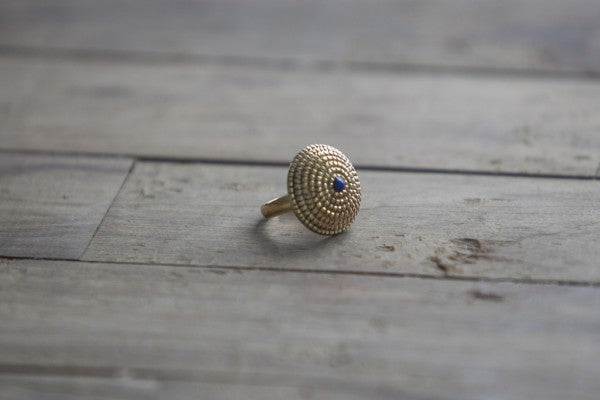 Puraniya, is the first collection created by Kaligarh. In this collection Kaligarh features their favourite traditional Nepali shapes and each piece of jewellery tells a story of it's own.
Aaran, by contrast to Puraniya, is a simple, elegant collection of silver, brass and gold-plated rings and earrings made using the traditional technique of hammering metal by hand.
Thoka, is inspired by a motif found in antique Nepali necklaces, originally featured in the Puraniya collection, but which went on to inspire a contemporary silver  collection of it's own.
Hand made by small-scale artisans in Nepal, Kaligarh is committed to using sustainable materials in both production and packaging, as part of their philosophy to protect the region. Each piece of Kaligarh jewellery is presented in a Nepali hand made paper box made from the bark of the native Lokta plant.
Kaligarh is a recognised Fair Trade Supplier by the British Association of Fair Trade Shops and Suppliers (BAFTS) and is also a member of the Ethical Fashion Forum.
We are delighted to feature the Puraniya collection by Kaligarh at La Maison Couture and support the incredible work that they do…