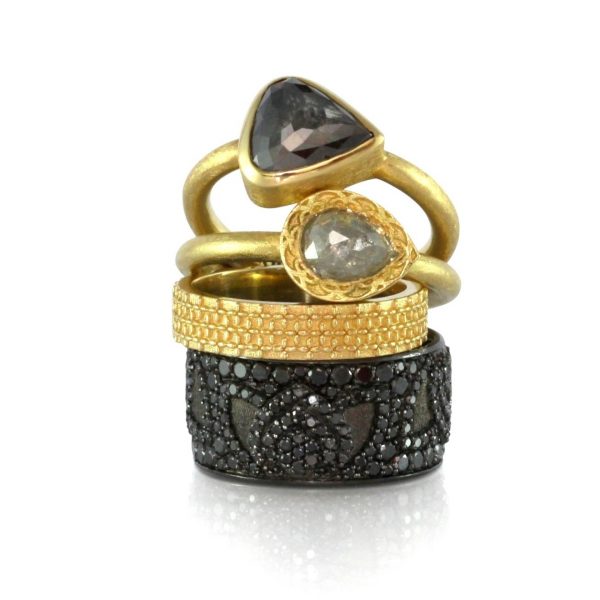 We are delighted to introduce Luca Jouel – Ethically Sourced Fine Jewellery to our online boutique at La Maison Couture.
Luca Jouel is an ethically sourced, Australian fine jewellery brand creating heirloom quality fine jewellery for the sophisticated modern client.  Founded in 2010 by gemmologist Tereena Lucas who, with a background in health, science and jewellery appraisal, was inspired to create her own brand of fine jewellery.  With a special affinity for design and quality, Tereena creates exquisite jewellery pieces using unique, ethically sourced diamonds and gemstones, which are combined with mixed precious metals, custom hand finishes and made by expert craftsmen in Australia. Both a fellow of the Gemmological Association of Australia (FGAA) and a member of the Jewellers Association of Australia (JAA), Tereena is also committed to Ethical trading and proudly supports the Australian childhood Foundation.
The Luca Jouel collections are comprised of individual, one-of-a-kind and limited edition pieces, made using a variety of precious metals from 18ct yellow gold, rose gold, to platinum, palladium and silver.  Each stone is sourced and carefully hand selected by Tereena, from companies who trade in non-conflict diamonds and who demonstrate a similar level of commitment to ethical trading.
Passionate about child welfare, Luca Jouel proudly support the Australian Childhood Foundation. Part of the proceeds of every purchase are donated to help the foundation in their efforts to safeguard all children from the trauma of abuse, violence and neglect.
Luca Jouel  are proud to have recently received the prestigious 'Butterfly Mark' powered by @positiveluxury, awarded to luxury lifestyle brands that actively contribute to protecting our planet's resources.
We are thrilled to present a selection of exquisite Fine Jewellery pieces from Luca Jouel at La Maison Couture and support this pioneering ethical jewellery brand.
Read More…  Ethical Jewellery – How La Maison Couture Champions Sustainable Brands