"I want there to be female run jewellery companies that care about the whole production chain and the sourcing of the materials. There is a new way to do business that is being carved out and I want to be part of it."
To make positive change in our ever changing world, words can only get us so far. Rather it is through actions and leadership that have the ability to inspire and create impact.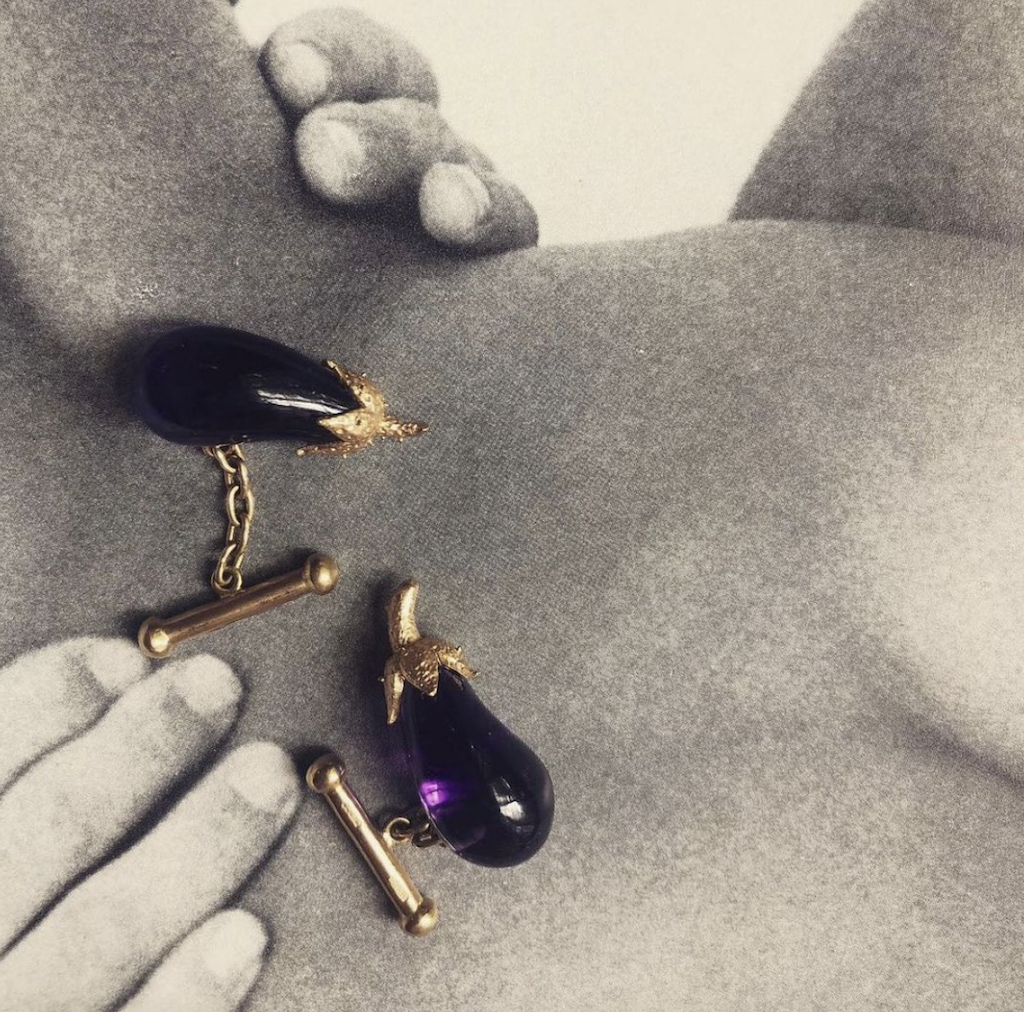 With this in mind, we are thrilled to share the work of Ouroboros, a luxury jewellery brand founded by British designer Olivia Young, who has been advocating the use of responsible sourcing and production practices within the jewellery industry throughout her career. 
At a time when consumers are becoming savvier with their shopping choices and brands are playing on their 'sustainability' credentials (some of which are true, and some of which are not; Greenwashing is what it is called!), for independent and genuine earth conscious brands, it takes more than flashy marketing to get noticed. So how do they do it? Read on to discover Olivia's powerful mindset and how this, combined with the sensuality of her pieces and her devotion to artisan collaboration, are leading  the way for positive change.
"The gemstone and jewellery trade is fairly draconian in parts, and of course some of that includes some misogyny, but I have found that by proving that I know my stuff, working hard and treating everyone with the respect they deserve that being a female founder has really only been a strength."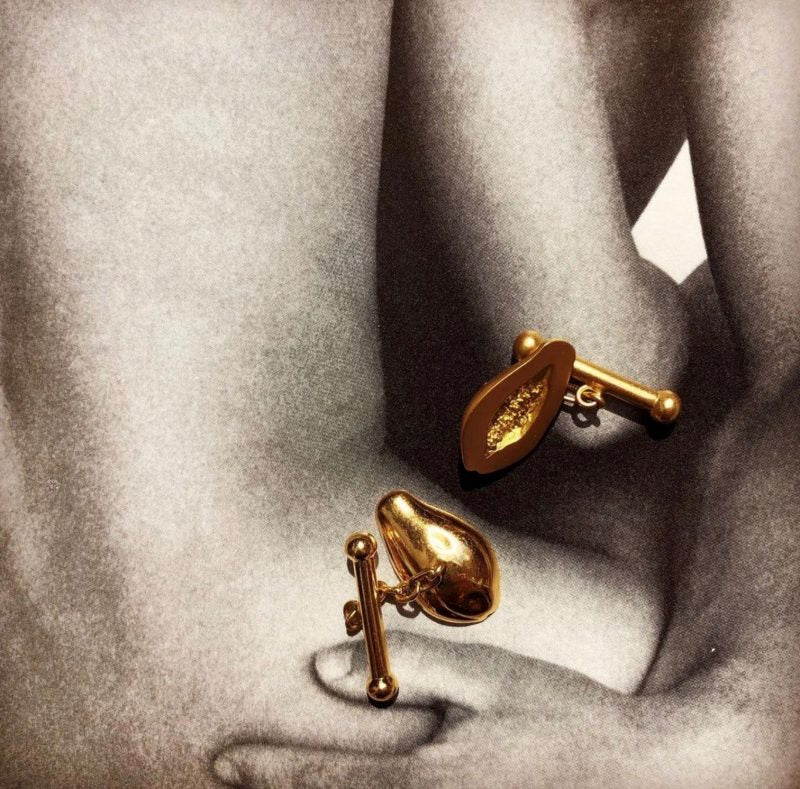 Unfortunately, there is no magic formula! Instead, just as we are all encouraged when wanting to succeed at anything, sheer grit, passion, experience and authenticity, are the key factors at play. Being dedicated to the course from an early age also helps when it comes to impactful change.
With a professional background working for the leading responsible mining company, Gemfields, Olivia's journey within the jewellery industry started when she was just 16, an age when she first visited the Gem Palace, in Jaipur, India and was 'let loose' amongst the pearls, diamonds and emeralds that she encountered. It was at this time she also had the privilege of meeting the best artisans in the disciplines she admired and she set about building her  Ouroboros team, although she wasn't to officially launch her own brand until 2017.
"I searched my team out through word of mouth, and then drinking a lot of chai with them! They are the expert, their understanding of the materials is far greater than yours so the process is one of continual learning."
Tea aside, Olivia's partnership with her artisans evolved naturally through their shared devotion to preserving the traditional, age-old techniques of their ancestors, without whom we would not be privy to these ornate skills showcased in Ouroboros' collections. Olivia explains: "If I were to add up the years of experience each artisan had to be able to create my designs it would be hundreds and hundreds – not including the long history of their teachers's. I am passionate about being a small part of keeping alive beautiful jewellery techniques in India, it only takes one generation to loose a century old skill, and once that muscle memory is lost it can be very difficult to recapture these exquisite parts of our shared aesthetic history."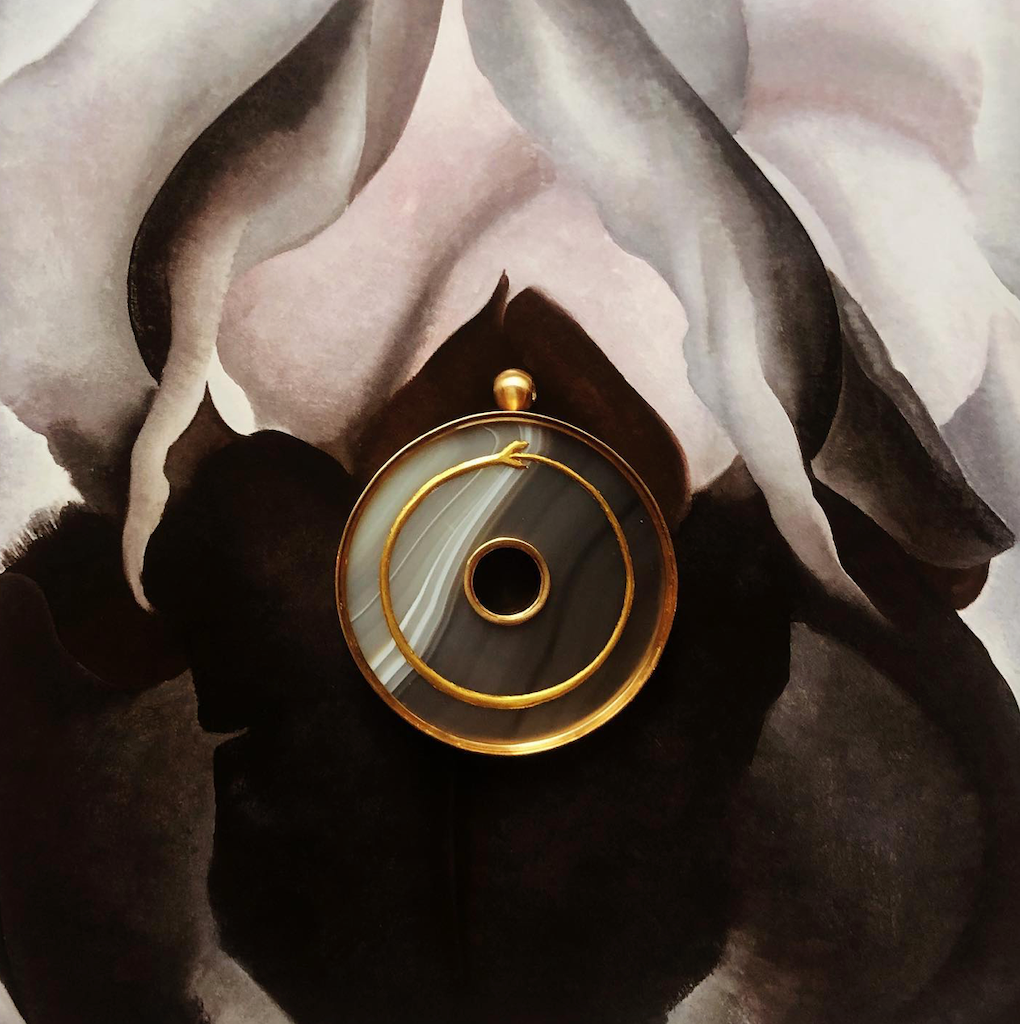 It seems a fitting moment to explain the meaning of Ouroboros, as it is a central theme throughout Olivia's work: "The Ouroboros is an ancient Egyptian mythical creature, a serpent or a dragon curved around to eat its own tail, representing infinity and the circular nature of life." 
As is evident, the pieces are provocative and sensual, designed to stimulate the senses and tease our emotions with the wearer almost becoming hypnotised by the beauty and tactility of these ancient creatures and  symbols. 
"All the pieces are very gold heavy, they feel like butter against the skin, smooth and silky and slip and slide through one's fingers as they all have swivel movements enticing one to play with them endlessly."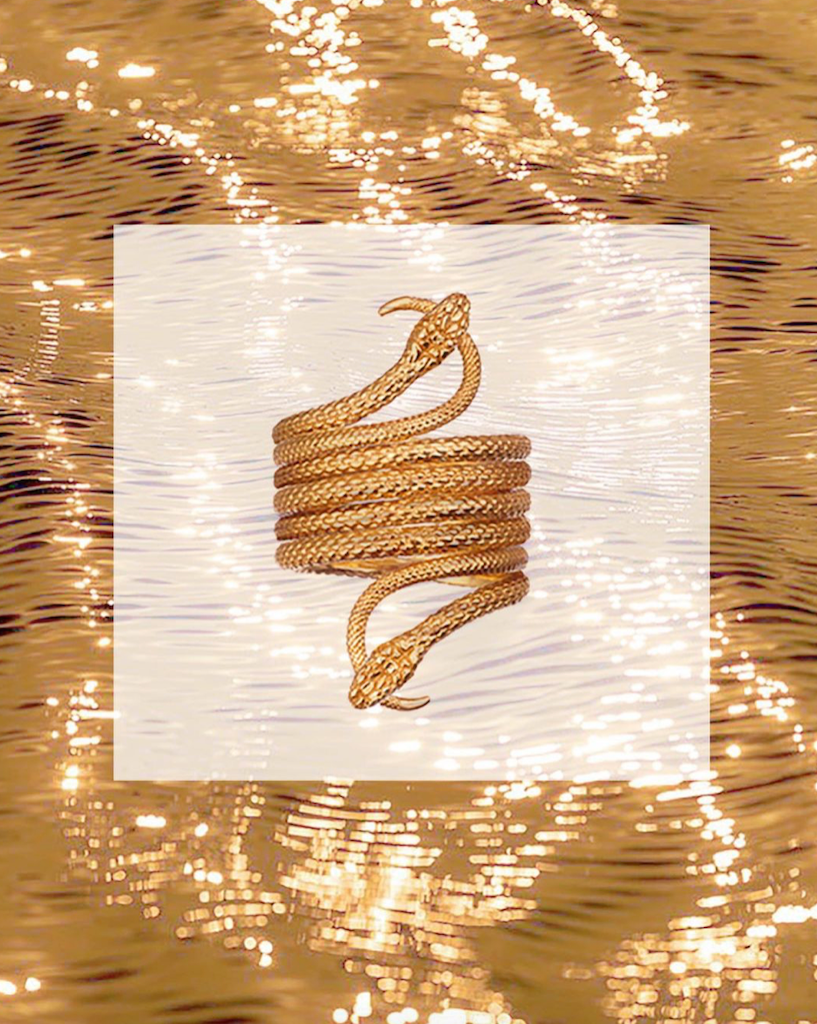 With the circular design playing such a prominent role in Olivia's work and her brand's identity, it is only natural that her materials, where possible, also reflect her principles, with her and her team consciously choosing to rework existing gemstones and gold. This shift from using new to old is in fact so strong that, on an industry wide scale, Olivia would like to see an end to the mining of gems and metals all together: "I think capping with an end to stopping mining of precious metals & gemstones globally would be the dream, forcing people to rework what already exists, it would also increase the value of the materials in existence if there was a lot less, creating more value in the fixing & resetting."
Back to the present for now, and despite the on-going need to call out the unethical practices of the jewellery industry, we must celebrate the work and commitment that brands like Ouroboros are spearheading. Yes, words are important but knowing that these words come from genuine truth and actual change helps to put the spotlight on these trailblazing designers. 
Discover more of Ouroboros' collection by visiting here