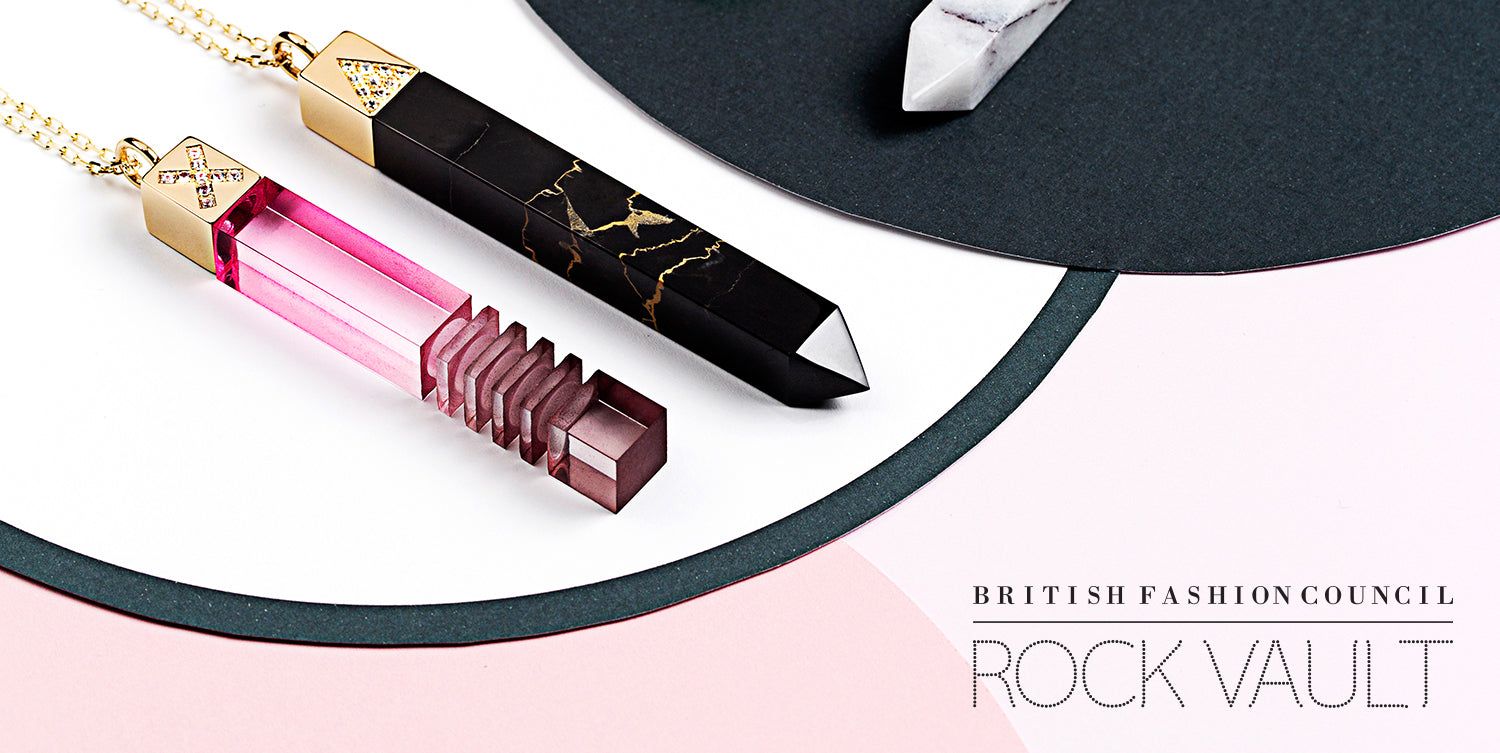 Rock Vault is a jewellery initiative to support, showcase and promote Britain's most innovative, fine jewellery talent. Curated by Stephen Webster, this unique showcasing initiative has been developed by the BFC to nurture the creative fine jewellery talent based in London. It gives Rock Vault designers the opportunity to further develop their businesses, as well as exposure amongst both UK and international media and retailers.
Selected designers receive business support mentoring and are awarded a space within the dedicated Rock Vault area at the Designer Showrooms during London Fashion Week.
For 2016/2017 new Rock Vault designers include: Daou Jewellery and Frances Wadsworth Jones join existing Rock Vault designers COMPLETEDWORKS, Lily Kamper, Rachel Boston and Shimell and Madden. This year Ana de Costa, Beth Gilmour, Jacqueline Cullen, Ornella Iannuzzi, RUIFIER and Yunus and Eliza all graduate from the initiative.
Shop Rock Vault Designers 2016 at La Maison Couture
Discover more about Rock Vault 
Read our Q & A in conversation with Stephen Webster