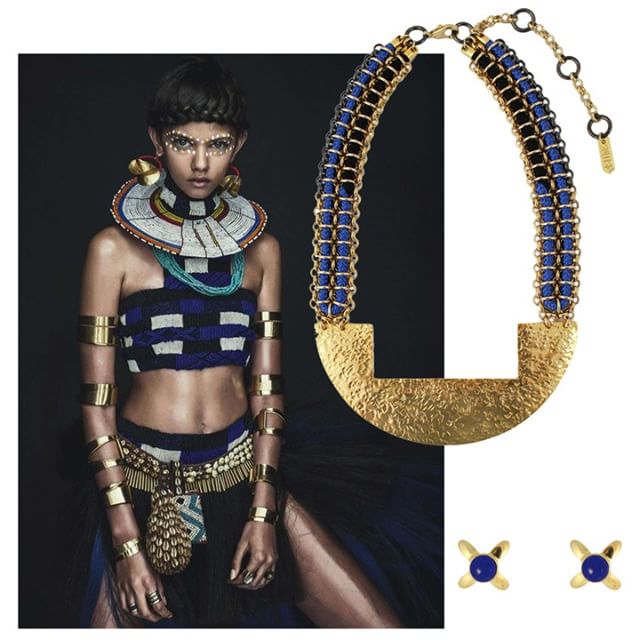 SOLLIS fashion jewellery is one of the most exciting Australian jewellery brands to recently have been discovered by La Maison Couture…
Launched in 2011 by Eleanor Ford, SOLLIS creates luxurious contemporary jewellery pieces that tell a story champion slow production. SOLLIS is a fast developing name for creating unique, ahead-of-the-curve fashion jewellery pieces that are exquisitely hand-crafted and inspired by fine art, travel and artisanal craft.
"We don't set out to be run-of-the-mill, we create amazing statement jewellery: opulent pieces with a high fashion appeal that will make you stand out from the crowd," says Eleanor days and we believe her.
After studying for BA in jewellery design at Middlesex University in London, Eleanor followed with an MA in textiles at Goldsmiths College. She cut her teeth working for the renowned and talented Vicky Sarge at Erickson Beamon in London (who we love), and also worked on various design projects for Swarovski in Paris and Australian brands Megan Park Sophie Kyron.
After developing the fashion jewellery brand SOLLIS in 2011, the brand has gone from strength to strength exploring the relationship between craft and fashion as well as using traditional techniques to form contemporary fashion pieces that reflect modern trends. Eleanor's trademark talent is her unique blend of colour, pattern and texture which not only gives her fashion jewellery a tactile and touchable quality but also results in stand-out statement designs.
Every piece of SOLLIS jewellery is painstakingly and beautifully hand-crafted in her studio in Sydney where she relocated in 2009. Hand-crafted using the finest material which includes gold plated brass and viscose cord, semi-precious beads and Swarovski crystals. Her unique designs incorporate striking metal shapes, which are hand cut and hammered to create a beautiful textured finish.
Shop from La Maison Couture's beautiful selection of SOLLIS fashion jewellery.