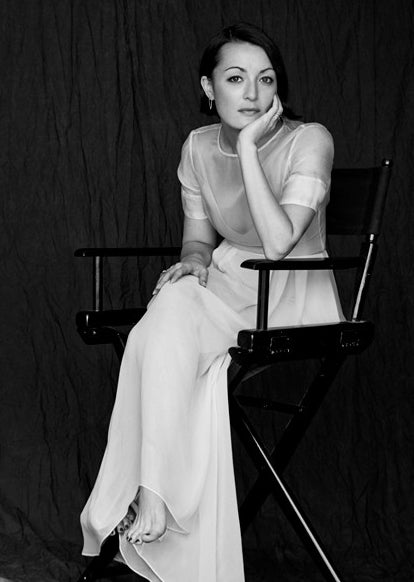 We are thrilled to discover the exclusive Bliss Lau rings collection on our recent visit to New York and are delighted to be showcasing her exquisite fine jewellery to our online store.
Raised in Honolulu, Hawaii, half Chinese American and half American Fine Jewellery designer Bliss Lau, brings a unique blend of cultures to her work which are represented in her every concept and creation. Educated at Parsons School of Design in New York,  Bliss Lau's jewellery designs are 'inspired by the past', the 'history of perfume, medieval belief, and mythical concepts'.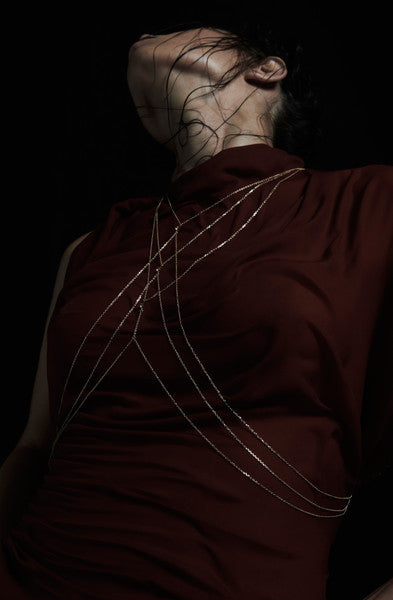 Her first Bliss Lau collection was a range of leather Handbags inspired by the outline of an eye. Later, Bliss'  belief in design as an exploration of form led her to towards what she is most known for in the jewellery industry, the fine art and creation of body jewellery.  Using chains as lines to draw on the body,  Bliss creates exquisite works of jewellery art and body chains that can be worn directly on the skin or under clothing as a form of lingerie, and has designed pieces for design brand Kiki de Montparnasse aswell as the New York City Ballet.  Since Bliss Lau believes wearing jewellery to be a 'physical experience' in itself, her collection conjures a balance between sensuality and structure in the style that individual pieces are worn, and the way that they press delicately on the skin. Bliss explains the effect, saying, 'the idea is that you're empowered'.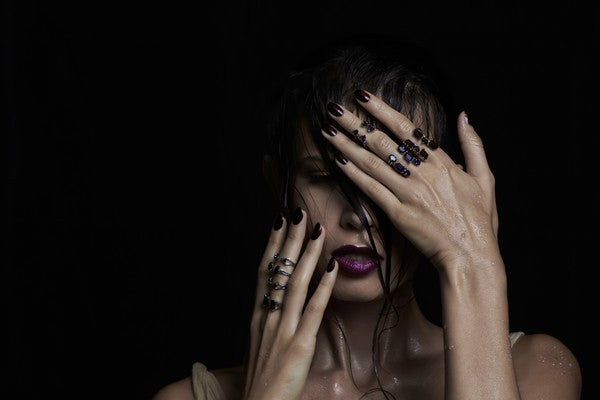 Today, Bliss has extended her repertoire to include a wider range of Fine Jewellery pieces including a collection of stunning interlocking rings, made using 18k white gold and yellow gold, incorporating diamonds and precious stones, all handmade in her studio in New York.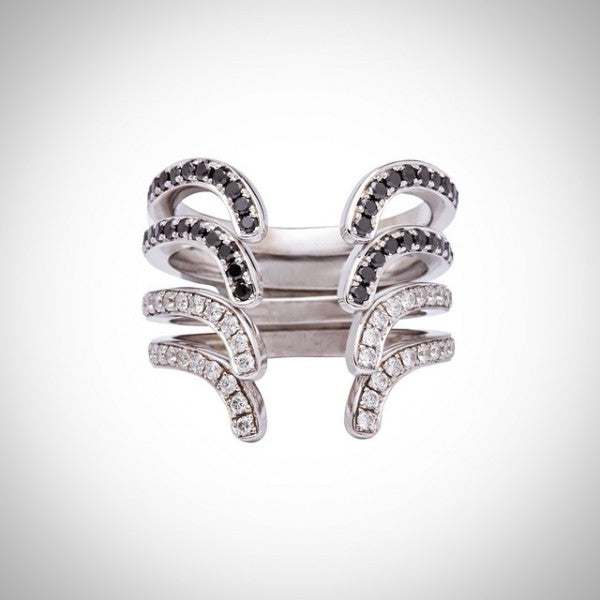 Bliss Lau's signature sense of balance is also present in her unique ring collection which offers symmetrical, and sometimes geometric designs. Balance becomes duality, as the rings embody a combination of soft and hard, positive and negative. As the rings feature an interlocking system, allowing them to be worn interchangeably, they become a sensual armour.
We are delighted to select our favourite pieces from her new Rings collection for presentation at La Maison Couture.
Shop the Bliss Lau Collection