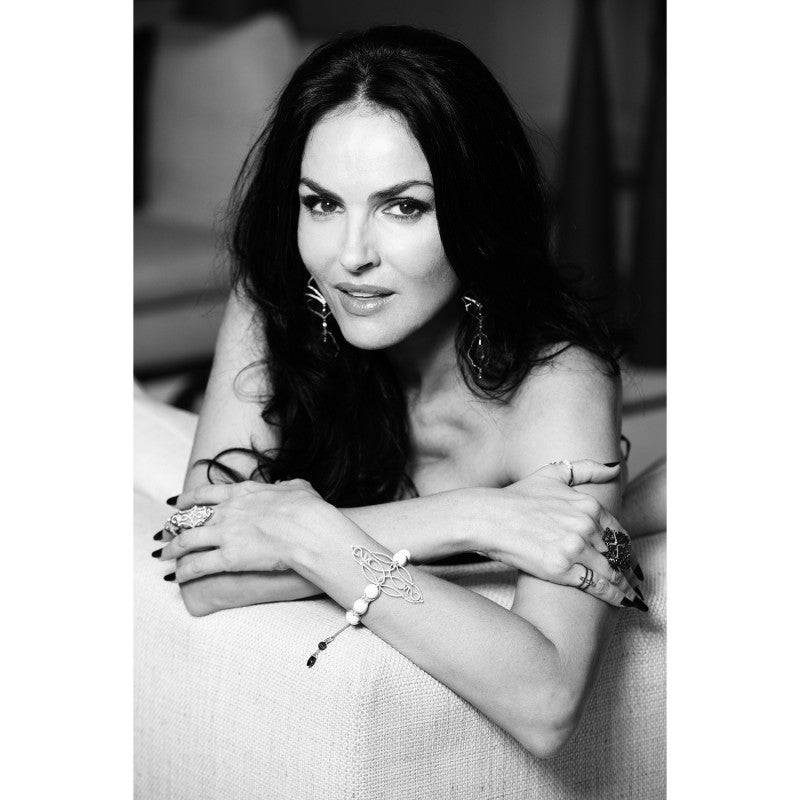 Dionea Orcini is a seer and a dream catcher who is inexorably drawn to the unknown…
Through her extraordinary collections of Precious and Fine Jewellery Inspired by Ancient, Sacred Symbols, Dionea weaves the stories of ancient mysteries – a powerful message of symbolism and mysticism based on ancient philosophies. Each piece is individually hand crafted and sculpted by master jewellers from around the world, using gemstones, precious materials and hidden messages, that transcend the concept of a precious ornament into an exquisite jewellery piece that a fierce goddess or a queen would wear…
It was an absolute pleasure to meet Dionea Orcini and we are thrilled to welcome her to La Maison Couture. Beautiful, enchanting and passionate about life, Dionea has a strong sense of spirituality and a thirst for knowledge. Every piece of her exquisite jewellery is extraordinarily magical, rich with symbolism and tells a story of its own..
Dionea Orcini Fine Jewellery is divided into four main sources of inspiration, ecompassing indvidiual collections including: Alchemist, Amanee, Forbidden, Il Profumo, Jaipur, La Croce, Lasya, Linee Misteriose, Nissa, Queen Boudica and Semiramis..
At La Maison Couture, we were fascinated by the intricate beauty and fluidity of the Lasya Collection, with symbols of the Lotus and Buddhist eternal knot…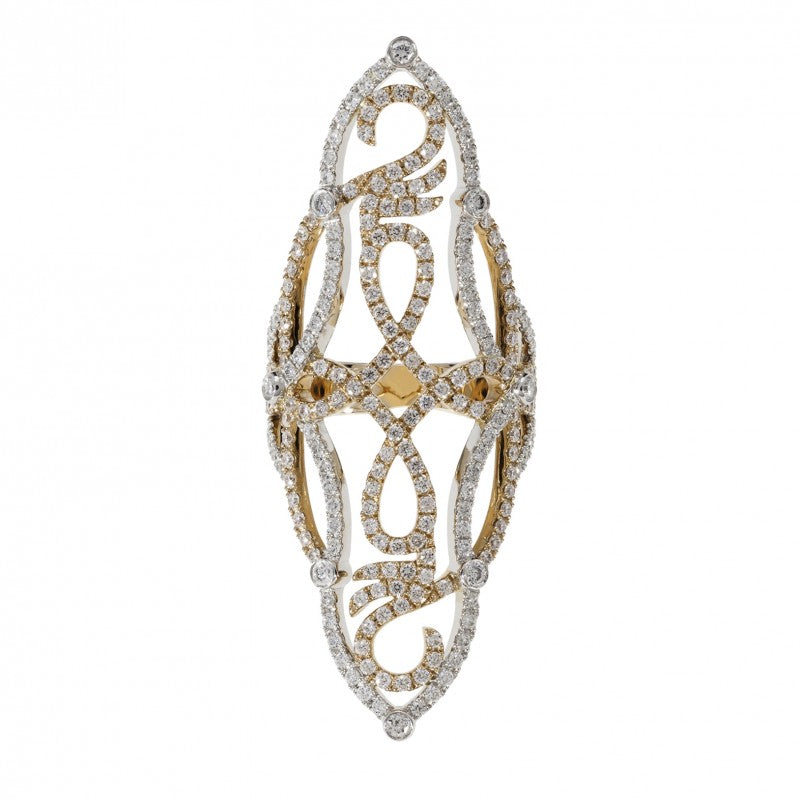 Lasya – Rose Gold Ring £6,850
..The unique healing powers of the Jaipur Collection – based on the philosophy of Ayurvedic tradition and incorporating strategically placed magnets – invisible to the eye – that massage acupressure points, gently stimulate the senses, to promote longevity and health..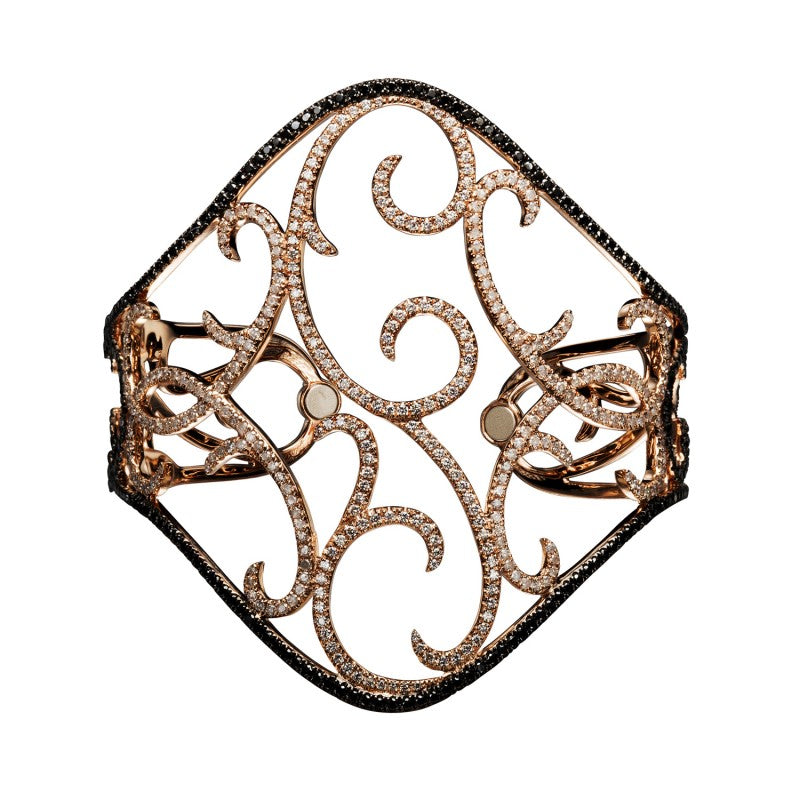 Jaipur Cuff with Healing Magnets – £15,190
..the intricate workmanship of the Semiramis Collection, with it's exquisitely designed 6,000 year old filigree pattern found in ancient, sacred geometry, incorporating the mysterious shape of the Flower of Life…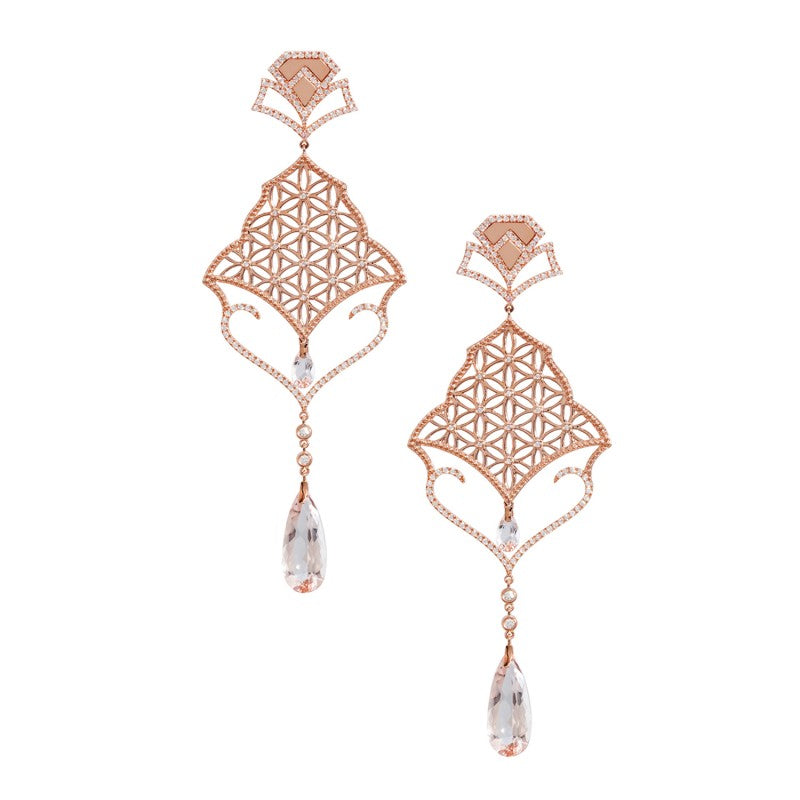 Semiramis – Rose Gold Earrings £10,290
and…our very own EXCLUSIVELY available at La Maison Couture 18kt Rose Gold and White Diamonds with Black Onyx Choker, designed by Dionea Orcini…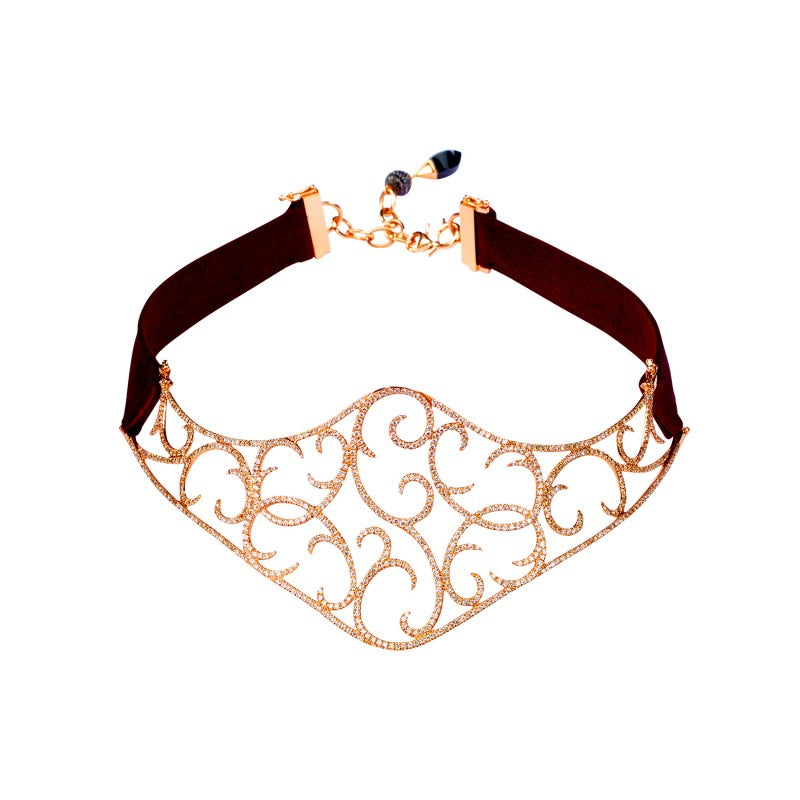 EXCLUSIVE – Rose Gold Choker £12,990
Read More about Dionea…
Shop the Dionea Orcini Collection  – at La Maison Couture