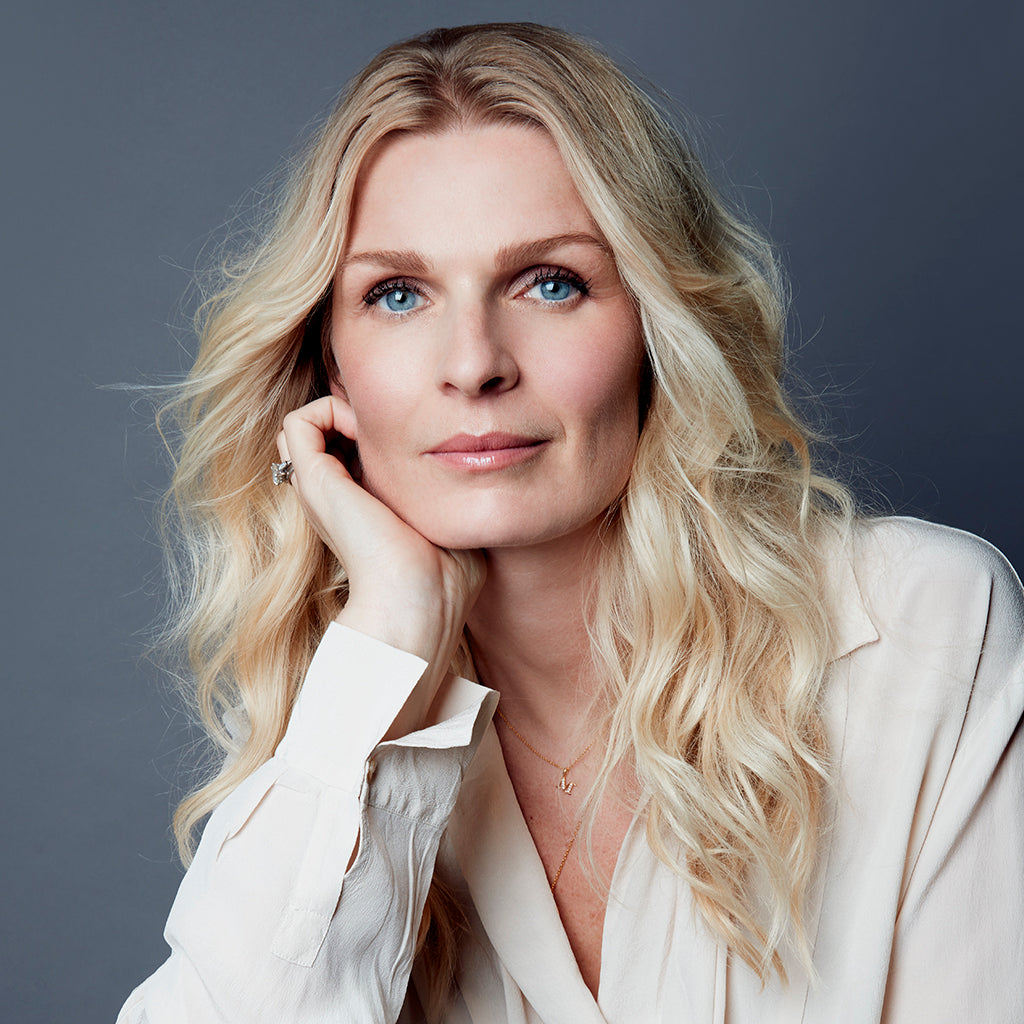 We caught up with Elisabeth Crossley-Wright, Founder and creative inspiration behind Danish Jewellery brand With Love Darling.  Dedicated to impact through storytelling and sustainable production, With Love Darling has created an inspiring Jewellery collection designed around the United Nations 17 Global Sustainable Development Goals. Her unique collection Global Goals, aims to inspire and engage customers to buy, live and think more sustainably.  By choosing to manufacture and produce the collection in partnership with artisan communities in developing countries, With Love Darling also helps to provide decent work and income to lift artisans and their families out of poverty.
LMC: Please can you introduce yourself and tell us how you came to be involved in sustainability?
Elisabeth: I'm the founder of With Love Darling – a sustainable jewellery brand. I became involved in sustainability through my work in the UN and because I couldn't find affordable brands that had transparent production and sustainable values.
LMC: Were there any key moments in your up-bringing and childhood that influenced your views as an adult?
Elisabeth : Both my parents were very active in our local community. My mother is a teacher who helped integrate immigrant and refugee children into the school, and my father is a human rights lawyer. I think we encouraged to make a difference – however small.
LMC: Please can you now tell us what inspired you to create a jewellery brand?
Elisabeth: I have always been enamoured with storytelling and feel that jewellery is a great way to convey a message. No matter the monetary value of a piece, it has a symbolic value, and we wear the pieces close to our hearts. I love the exchange between two people when a piece of jewellery is given. It may be a cliché, but I do think that a piece of jewellery can speak a thousand words.
LMC: What motivated you to create a jewellery collection around the 17 sustainable development goals?
Elisabeth: It was a conversation with my friend Ann that sparked the idea. She consults on purpose driven businesses & The Global Goals, and suggested I design some pieces around the Global Goals. It was a bit of an epiphany, and so obvious to combine my past with the UN with my present as a jewellery designer.
LMC: Which of the 17 SDG's is most personal to you and why? Please do discuss the UN and any experience you have had with them.
Elizabeth: Its impossible to choose, but if I'm hard pressed, I would have to say Goal #6: Clean Water & Sanitation. Clean water & Sanitation is so fundamental to surviving and thrive, and many of the other Goals simply can't be realised without clean water. It's disheartening to think that ca. a billion people still don't have access to clean water and Sanitation.
LMC: If you had to pick 3 foundations or values that your brand is built upon, what would they be? And why?
Elisabeth: Sustainable production, Fair wages and a circular economy.
LMC: I understand you were in the Danish Army on a NATO peacekeeping mission – how did this impact you and your career path?
Elisabeth: My army training has had a huge impact on my life. In the army I learned to plan and execute, and to make decisions – even when its hard. I learned to approach any problem through a series of steps – which is a great antidote to feeling daunted by a big problem or task. I also learned to train people, and saw that if people have the right attitude they can learn almost anything with the right instructions and patience.
LMC: Is there anything else that specifically inspired you and your collections/that you feel shaped your brand story? This can be a moment in your life, something more tangible or anything! Please feel free to be as creative as you would like…
Elisabeth: My aim is for everyone to know about the Global Goals, and to inspire our customer to live, think and buy more sustainably. If we can even play a tiny part in spreading that message, I will feel that I accomplished something.
LMC: What is your typical With Love Darling client? Who do you wish to target and who would you most like to see wearing your pieces?
Elisabeth: Our jewellery is for everyone – because the Global Goals are for everyone. That is why we want to create beautiful pieces at an affordable price point – they should be accessible to everyone.
LMC: Where do you see yourself and With Love Darling in 5 years' time?
Elisabeth: In five years' time I hope we will be a Global brand, and a leader in the sustainability space. I would love to offer our customer complete transparency on the impact they have when they buy our jewellery and continue to do better as brand. I think the responsibility of a better future lies with businesses and we have to be accountable for the way we produce, ship and sell.
LMC: Do you have any special memories or highlights in your career so far? Please limit this to one or two.
Elisabeth: It's always fun to see a celebrity wearing the jewellery, but it makes me equally happy to spot someone on a bus, train or plane.
It's that feeling you had when you were 5 years old and had put a lot of work into a drawing, and you were proudly showing it to your mum. I feel exactly that when I see someone wearing a piece that was initially brought to life at my kitchen table.
LMC: Please tell us about your relationship with LMC so far and if you have any special thoughts on us!
Elisabeth: It's always inspiring and rewarding to work with likeminded people. I feel we are so aligned with LMC and they have given us some incredible opportunities: Pop-Ups and collaborations. I hope our partnership will continue to develop and that we can help each other become the best in our field.
Shop the Global Goals Collection by With Love Darling