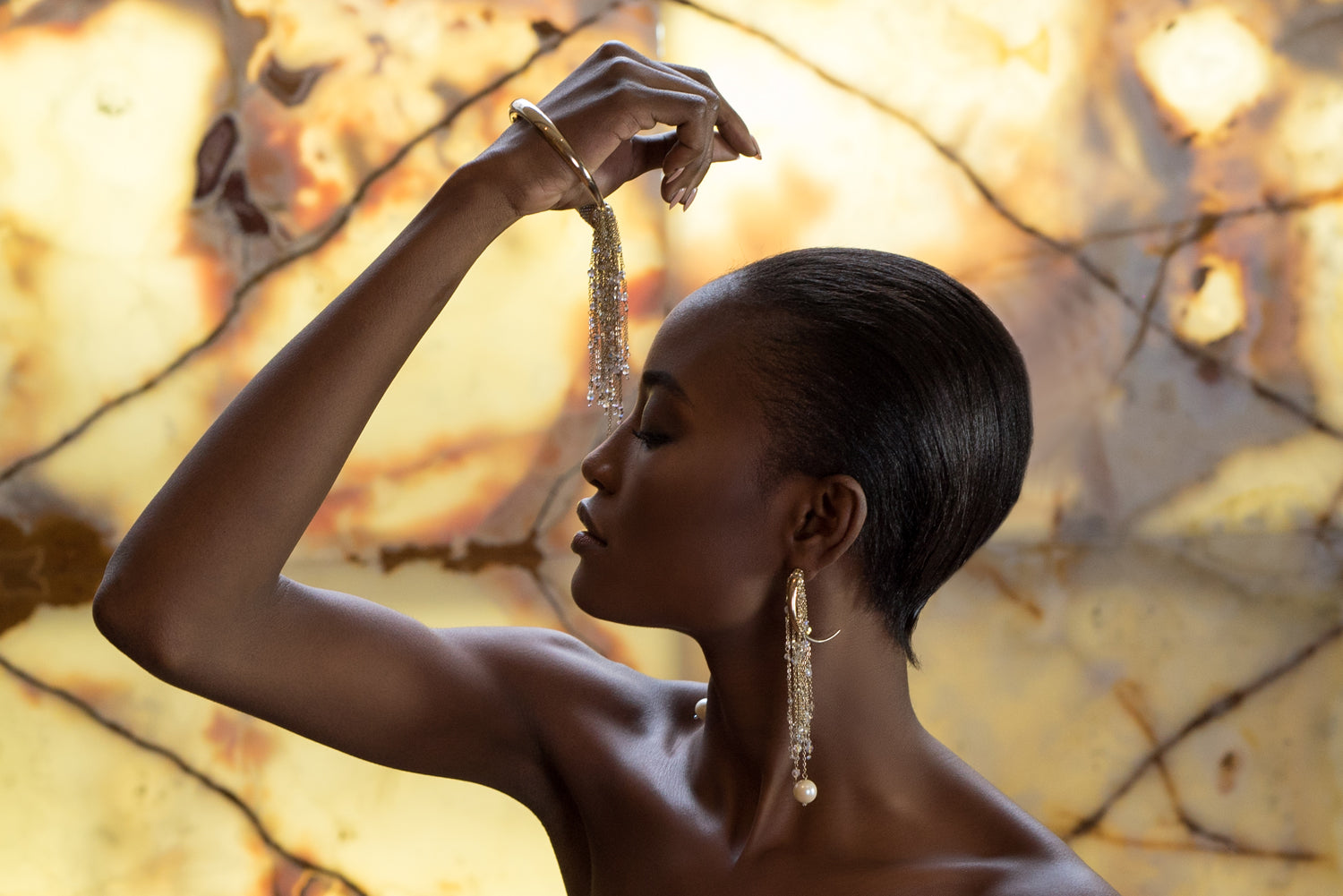 We are delighted to be the first to introduce EDEN DIODATI exclusively online at La Maison Couture.
Eden Diodati is a luxury Sustainable Jewellery brand that fuses timeless design, and the innovative use of natural materials with centuries old craftsmanship. Combining pret-a-porter jewellery with progressive philanthropy,  Eden Diodati works with an extraordinary social cooperative of women who survived the genocide in Rwanda. Made in Italy and ethically hand beaded in Rwanda, this unique jewellery label not only blends aesthetic innovation with intricate crafsmanship, but provides sustainable employment for more than 5,000 formerly marginalised women, whilst challenging the pre-conceptions of 'Made in Africa'.
The Founder
Eden Diodati's Founder, Jennifer Ewah, is a British-Nigerian born, Oxford University trained lawyer – turned designer who studied at Central Saint Martins followed by the London College of Fashion. It was there that she discovered her lifelong passion for design, ethical issues and the rights and hopes of the socially marginalised.
Dissatisfied with the status quo and perception of ethical fashion, Jennifer decided to launch a brand that would serve those in need in a sustainable way whilst creating beautiful investment pieces within the world of luxury.
"Eden Diodati was born out of a fascination and desire to capture the compassion, empathy and strength that lies at the heart of the beauty of the women that I know " says Jennifer.
The name "Eden" is taken from the garden of Eden, and "Diodati" is named after the Swiss – born Italian theologian and translator (1576-1649).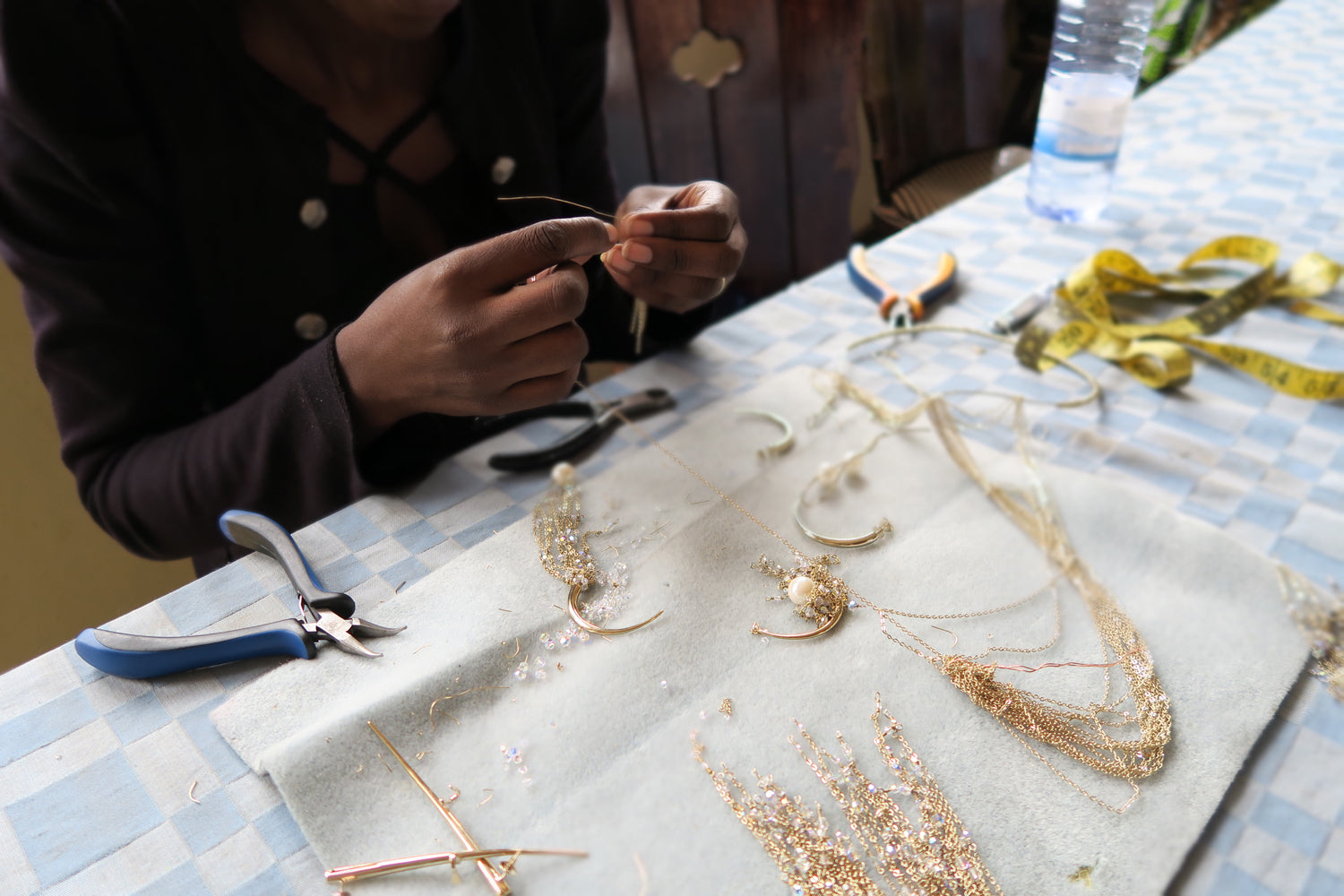 The Social Cooperative
Gathering orphaned and widowed women in Kigali, the cooperative provides work for more than 5,000 female genocide survivors in 52 savings cooperatives.. Many are living with HIV/AIDS after experiencing gender-based violence during the conflict.  Employing centuries old artisanal heritage and craftsmanship, their courage, skill, fortitude and faith inspires Eden Diodati's creative direction.  This Rwandan cooperative was founded by two sisters in Kigali. The company was incorporated as the first handirafts export company ten years after the 1994 Tutsi Genocide.  From a humble beginning under a tree in a remote village, the sisters organised about twenty women and taught them how to weave and bead or how to enhance their skills with new design techniques…
Eden Diodati works on the opposite side of the globe in Italy where metal components are manufactured and finished before combining them with the exquisitely hand beaded elements from Rwanda.
Through her passion, determination and lifelong mission to improve the lives of the Rwandan women, Jennifer Ewah has created a high end luxury brand that makes stunningly intricate pieces of jewellery utilising semi-precious materials and ethnic influences.