"Be pig headed. Be dogged. Don't give up. Learn from your mistakes…"
What it takes to make positive change.
At a time when our planet and its people are facing sociological challenges on a daily bases, award winning jewellery designer, Emma Chapman, sure knows how to make an impact! Both as a designer and as a successful business woman.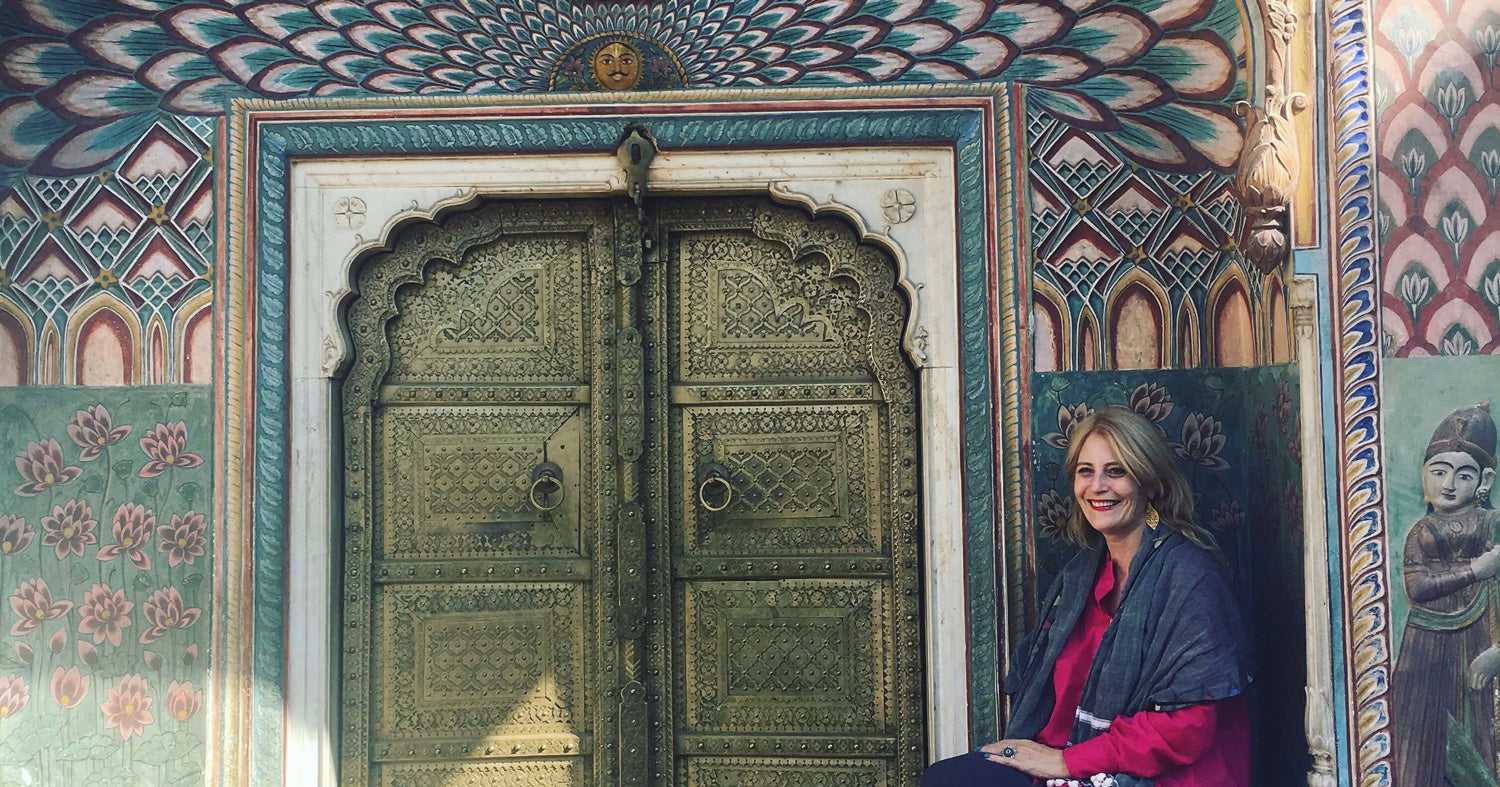 Emma founded her eponymous label over 15 years ago, challenging the status quo on how a business can and should be run in order to preserve our planet's natural resources and traditional artisanal techniques. Now in 2021, the year of COP26, and less than 10 years away from the 2030 Agenda for Sustainable Development (more on this below), Emma's work acts as a precedent for jewellery creatives, exemplifying what they can be doing within the industry as well as encouraging shifting mindsets of consumers. But…
What does is take to run a 'good' company?
What does it mean to be a 'good' consumer?
Loaded questions we know but by sharing Emma's learnings and beliefs, and tying these in with some of the Sustainable Development Goals (SDGs), we believe we can inspire each other to make those differences that will positively impact our planet, this generation and the ones to come.
"Keep going through good and bad times. Push boundaries. Take risks."
It goes without saying that the last 18 months have had unthinkable repercussions:
"It has been extremely challenging. My top goldsmith has been very ill with Covid. Workshops were closed down due to curfews and lockdowns. I have had to send a lot of donations";
However, despite these extraordinary circumstances and not being able to be with her artisans in person, Emma has continued to run and grow her company and, importantly, support her working community. SDG #8, one of 17 goals "designed to be a blueprint to achieve a better and more sustainable future for all', sets out how businesses can sustain their business growth and enhance their workforce's productivity by offering decent work and employment.
As well as having a very close working relationship with her goldsmiths, Emma's top goldsmith "nurtures and gives apprenticeships to the younger generation, most of whom come from small villages and teaches them the skills of goldsmithing.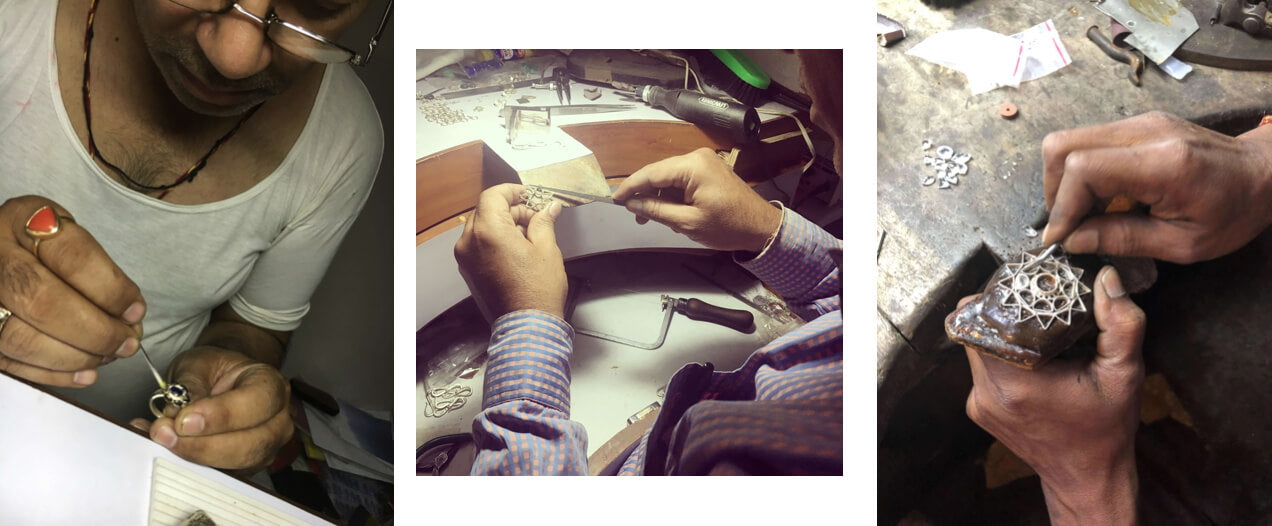 My employment is in turn supporting all of their families and the wider community by providing income and skill sets."
This is welcome news, especially when we learn that for many countries their economic recovery isn't expected to return to pre-pandemic levels until 2022-2023 .
On the other side of the coin, sustainable and positive change must also be implemented by the consumer, as highlighted in SDG #12: Responsible Consumption & Production. As we all become savvier shoppers, we have both the right to demand complete transparency from our brands (never be too shy to ask for example: Is this gold fair trade/recycled? Are your artisans paid a fair wage?), as well as making the conscious decisions to only spend our money on those items we truly believe in: when money speaks, brands will listen! When it comes to Emma's collection, she goes on to explain: "For the wearer, I hope that they will value the incredible skill sets that go into each piece and the fact that they are handmade and many pieces are one of a kind."

"Consumers need to value the skill set, time and effort that goes into artisan jewellery."
So, as is becoming clear, a 'good' business and a 'good' consumer relies on communication and collaboration across the industry. As is exemplified in SDG #17: Partnership for the Goals, successful and meaningful change arrives when businesses, consumers and citizens work together, regardless of a company's size or the depth of our pockets. When is comes to Emma's work and her vision for the future of Emma Chapman Jewels, her priority lies with her continued partnership with her artisans: 'I would hope that the business will continue to grow, as the more I can sell, the more work I can give them."

Discover more from Emma Chapman Jewels and shop the collection here