"Our philosophy is to create desirable statement jewellery inspired by artistic and global cultural influences with a contemporary edge"
– Lily Gabriella
Born in Rio de Janeiro, then raised in Monaco, Lily Gabriella is a fine jewellery designer whose collections reflect her wide knowledge and experience of people, art and culture. After graduating from the GIA in New York, Gabriella worked in Geneva for Christie's jewellery department, where she was spotted by an old-family friend, Joel A. Rosenthal (of JAR Jewellery), who quickly encouraged her first forays into designing, inviting her to Paris to work for him, and becoming an invaluable mentor. The resulting collections from Lily Gabriella Jewellery have been varied in their styles and influences, from her Arabesque 'Damali' pieces, to the intricate, rococo-esque 'Czarina' necklaces, and more recently her more simple yet playful 'Love Me' and 'Forget Me Knot' collections. This wide variety in Gabriella's work reflects a worldly and ambitious approach to jewellery.

In her own words, Gabriella aims to design for the 'discerning modern woman', this intention is perhaps best engendered by the bold, architecturally inspired 'Spira' and 'Infinitas' collections. They combine an adventurous use of eye-popping colour with an elegance and delicacy in design that encompasses the confident multi-faceted taste of her clientele. On her distinct use of colour, Gabriella notes "Colour is life – I feel like injecting colour in a collection revives the piece, and creates a bolder statement." Her statement minded approach to design has certainly earned her popularity with admirers in both Monaco and London, on the demand for a bespoke service, she reasons that clients are attracted to her "use of non-standard gemstone shapes and sizes, which adds to the uniqueness of the pieces."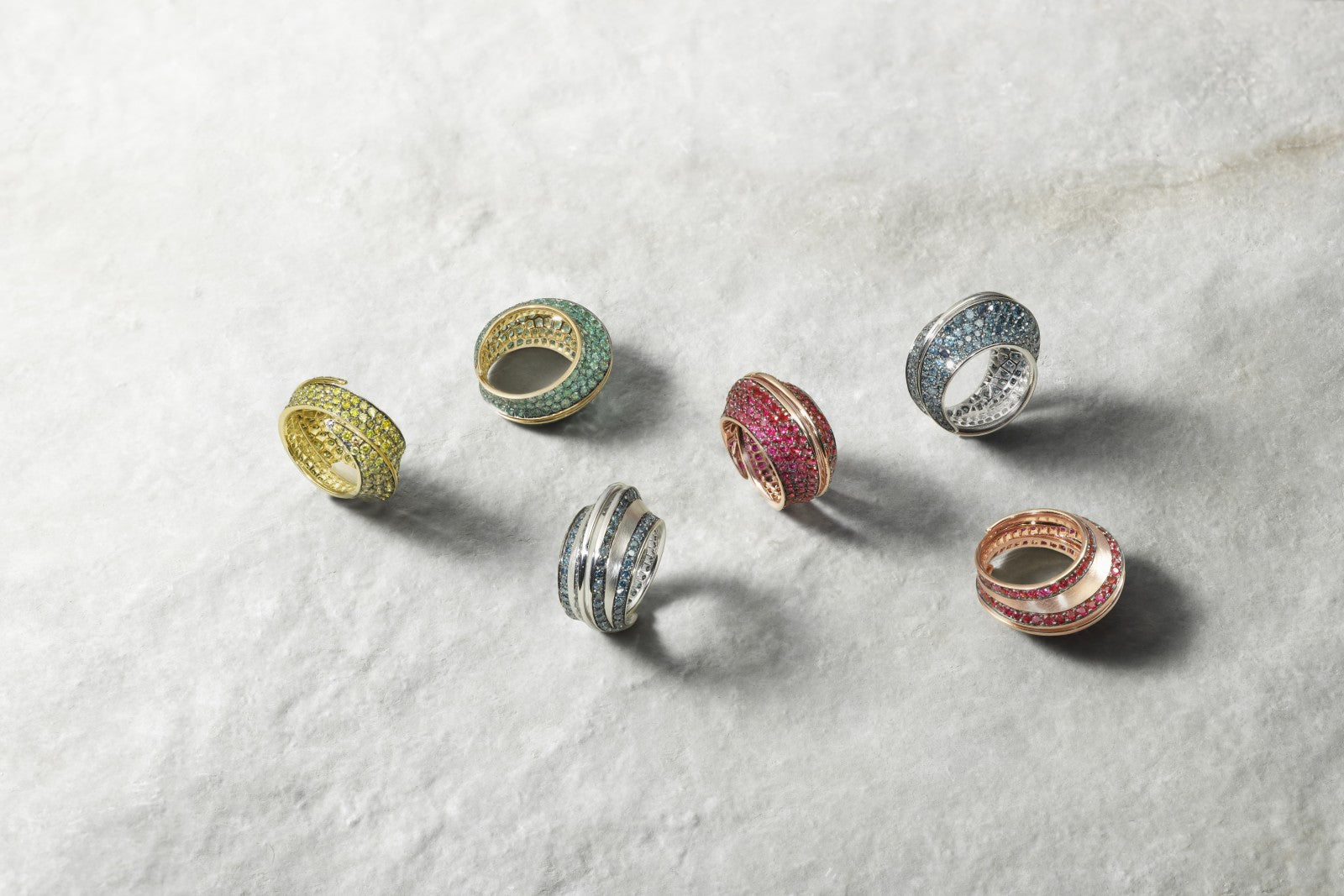 This mature and eclectic mode of design is perhaps rooted in Gabriella's experiences with her grandmother, the renowned philanthropist and jewellery collector, Lily Safra. On the parts of Safra's influence that resonate with her most, Gabriella cites "her quest for perfection, her attention to detail and her wealth of knowledge in gemstones". When I ask about her memories of Safra, Gabriella continues "As a child I remember watching her in awe while she picked a particular piece for a certain event and it was always perfect, never too much, always elegant. I would then try to emulate her and would ask to try everything that would fit on my fingers, neck, and wrist – at once. I was particularly fond of tiaras, one especially which had birds made of different coloured sapphires. She would always find my excitement amusing and encouraged me to learn more about gemstones." The perfect education then for a girl destined to design fine jewellery herself one day. Gabriella's upbringing has linked her with a formidable host of fashion's greatest names – from Alber Elbaz at Lanvin, Hubert de Givenchy, to Joel Arthur Rosenthal – and their influence does not go unappreciated; "I like to think that from Alber I took from his ingenuity, from Hubert his grace and from Joel his tenacity" she muses.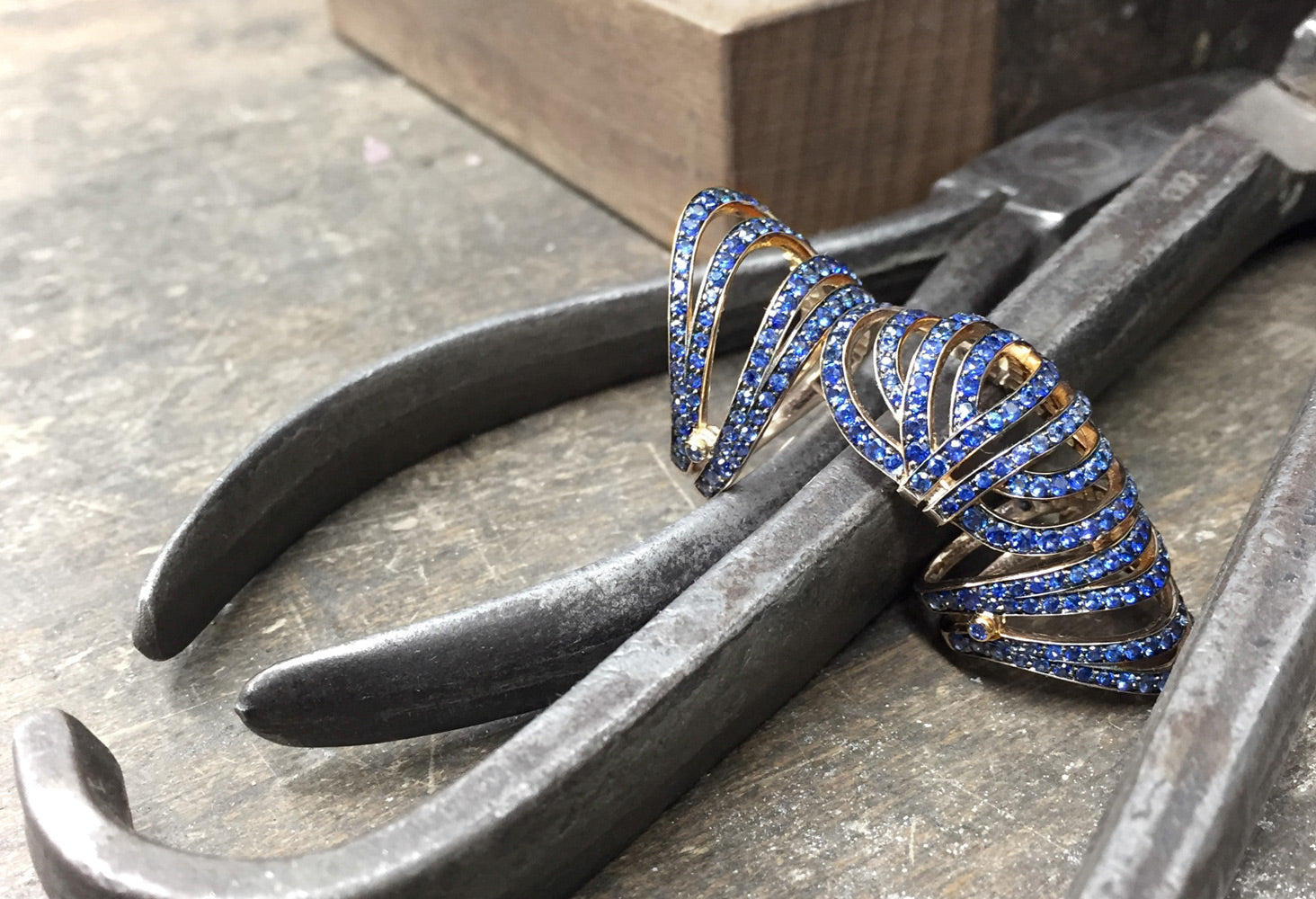 Despite growing up in Monaco, Brazil still holds an important place in Gabriella's psyche, "the cultural blend of Brazil has always inspired my designs, from its Portuguese settlers to its indigenous societies" and this is evident in her use of gemstones, she adds "Brazil is known for its wealth of natural coloured gemstones, Amethyst, Garnet, Tourmaline, Prasiolite, Citrine" – all of which she incorporates into her collections. She also draws her aesthetic influences from an array of artistic and architectural sources, listing "the architecture of the Bauhaus movement for its sleek and minimal approach to design" to the "Art Deco movement for its more monumental, ornamental yet geometric aesthetic." Without hesitation, she swiftly shifts from considering her interests in Cubism to the effect of "artefacts from Ancient Egypt or Greece" on what she makes. It is this enthusiasm for a wealth of subjects that underscores the dynamic aspect of Gabriella's work. Ultimately, she concludes, it is the "abstract shapes, angles and movement within a work of art or architecture" that inspire her most.
Quick Fire
LMC: Pendant or Choker?
LG: A timeless pendant over a trendy choker.
LMC: Paris or New York?
LG: Paris by day, New York by night.
LMC: Lanvin or McQueen?
LG: Lanvin downtime, McQueen statement.
LMC: Grace Kelly or Monroe?
LG: Kelly on weekdays, Monroe on weekends.