Responsible Jewellery is jewellery that has been created with a commitment to promoting responsible social and environmental practices in a transparent and accountable manner.
On the surface, the fine jewellery industry can seem an exclusive world; a whirlwind of art, design and luxury that is available only to the rich. Throughout history men and women have worn jewellery as a sign of wealth and a mode of self-expression. This however, isn't the whole story… like any commercial industry; there are many vital and sometimes forgotten roles in the production of jewellery, from the famous designers and the acclaimed technicians to the unknown miners and metal workers. Unfortunately, in our current 'fast-fashion' climate, there are many opportunities for malpractice with regards to workers being given access to economic stability and a safe working environment, as well as large companies practicing environmentally damaging mining and production techniques.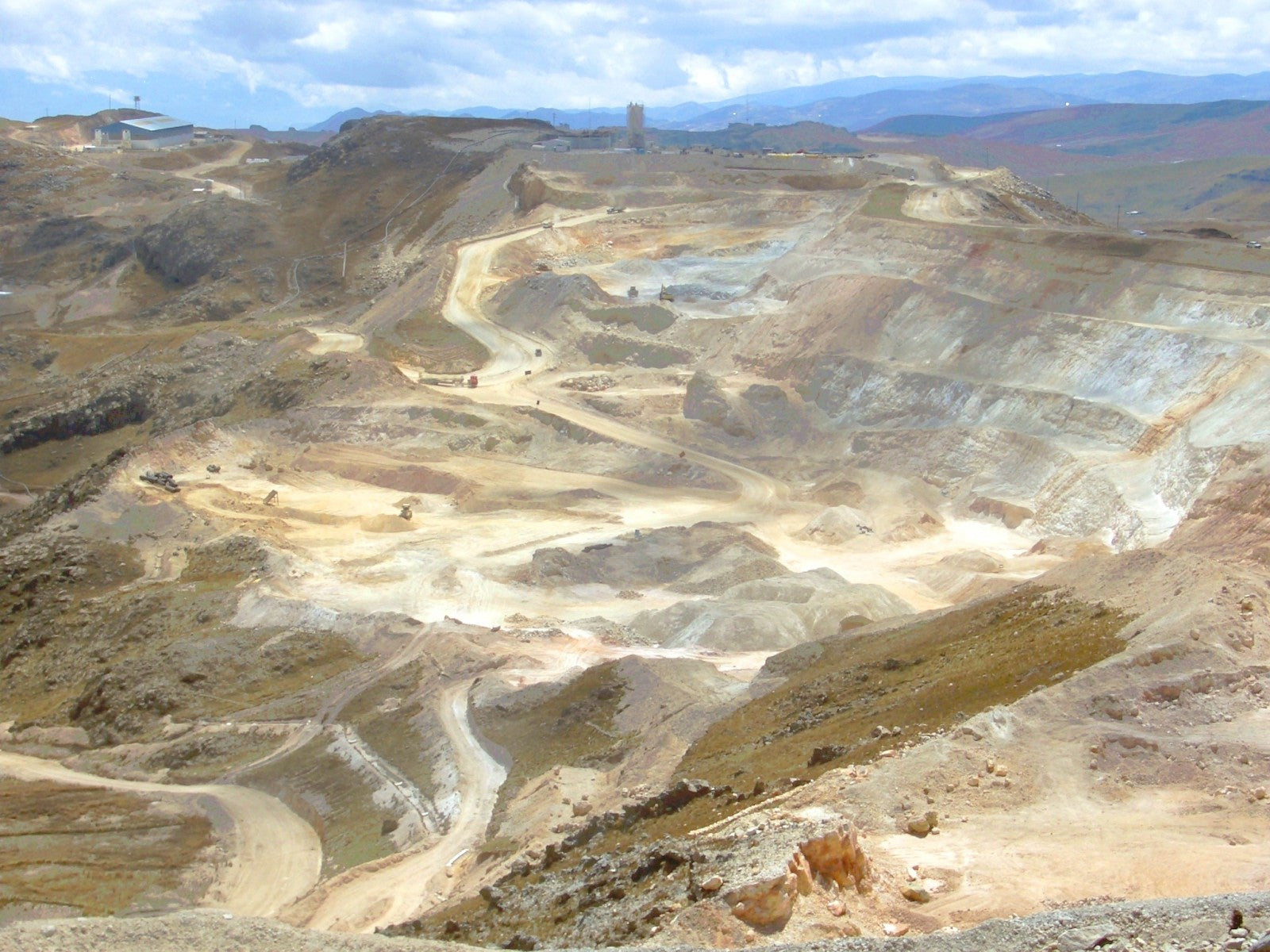 Yanacocha Goldmine (Image courtesy of Wikimedia)
For the designers, artists and consumers who help to upkeep the glamorous image of fashion, it can be easy to overlook the darker side of our sartorial habits. This being said, with the rise of social media and a growing awareness of environmental issues, there has been a change in the way consumers shop. Fine Jewellery designer Stephen Webster recounts an early trip to the mines in Peru, as part of his work with Fairtrade – "I came back and became very vocal about the importance of responsibly mined gold but no one really cared. Today millennials do and will continue to care." Nowadays, young people are more concerned than ever before with the sustainability of a brand and the statistics prove it: a recent Nielsen global online study found that 3 out of 4 millennial consumers are willing to pay extra for more sustainable goods. This trend has not gone unnoticed either; in the last two decades brands and designers are visibly making the effort to adhere to more regulated and environmentally friendly practices in order to gain the trust of growingly sceptical and socially aware audience. Grace Farraj of Nielsen argues "Brands that establish a reputation for environmental stewardship among today's youngest consumers have an opportunity to not only grow market share but build loyalty among the power-spending Millennials of tomorrow, too."
Stephen Webster & President of Aurelsa mine in Peru (Image courtesy of The Jewellery Editor)
One organisation that is playing an important role in encouraging these changes in the jewellery industry is Positive Luxury – an organisation that inspires brands to strive for sustainability and encourages consumers to shop ethically. Each year they use a robust assessment process to evaluate luxury brands across the following areas: social framework, environmental framework, philanthropy and innovation. Those who are successful are rewarded with The Butterfly Mark, a symbol of trust for consumers and designers, marking out brands that actively help protect our planet's resources and take pride in their craftsmanship, service and design. The Butterfly Mark indicates a brands ability to take responsibility for itself and those who are indirectly involved in the process of making jewellery – this includes avoiding jewels attained through conflict, monitoring the use of toxic chemicals in production, ensuring suppliers and sub-contractors pay workers a local living wage, sourcing raw material from sustainably managed eco-systems and sourcing fairmined ethical gold.
For La Maison Couture, this issue is close to heart, founder Tania McNab notes "We want to encourage our customers to 'buy better', to have an awareness of responsible jewellery production, and by promoting luxury brands that use ethically sourced materials and have a positive impact on social and environmental change, we hope to play a part in changing the jewellery industry for the better." This mission is key to our excitement in working alongside Positive Luxury. We take pride in championing responsible jewellery brands with a sustainable focus; 'jewellery with a conscience' if you will. We are honoured to currently be representing brands such as, Kaligarh, Eden Diodati, Luca Jouel and Vieri, all of whom have an involvement in humanitarian causes and are committed to using ethically sourced materials.

(From left to right: Arabesque Gold Ring, £820, Luca Jouel, Clouds Studs, £3370, Vieri, Eze Torque Choker Necklace, £730, Eden Diodati, Golden Clouds Ring, £725, Vieri)
As consumers, being curious about the practices of our favourite brands, voicing our concerns where we have them, and being savvy and ethically minded in the designers we choose to buy from can have a real difference. These small actions can amount to affecting positive change in the name of responsible jewellery – so be our guest and feel free to read more about positive luxury in our Journal, and perhaps, next time you are visiting La Maison Couture looking for that new necklace or the perfect ring to gift to someone, switch up your go-to brand for something more sustainable, join us in trying to "buy better". ∎
by Antonio Perricone, updated 18th May 2017