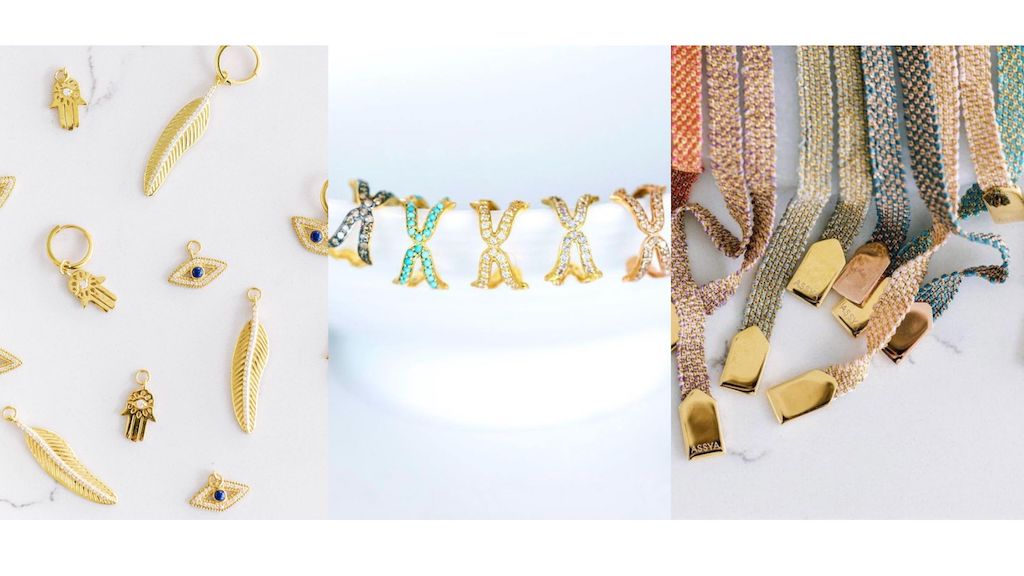 Looking good and doing what's best for the planet doesn't have to be a compromise; in fact, to succeed in today's climate, Style AND Sustainability are a must. We are therefore delighted to share with you some of our community who are rocking this brief: trail-blazing brands who are using  responsibly sourced materials combined with a heavy sprinkling of WOW!
Assya is a contemporary fine jewellery brand who's unique collection of luxury jewels are all meticulously handmade in their UK and Italian workshops. Their ethically sourced custom cut semi-precious and precious gemstones reflect their commitment to using only the highest quality materials. Assya share with us their favourite pieces and tips on how to style them, the self-confidence that great jewellery gives to the wearer  and what sustainability credentials to be aware of when shopping for jewellery.
What are your favourite layering pieces?
All the necklaces from our new CHARMED collection work really well together. I particularly love the combination of the Tourmaline Feather Necklace with the Labradorite Hamsa Necklace and Moonstone Charm Necklace.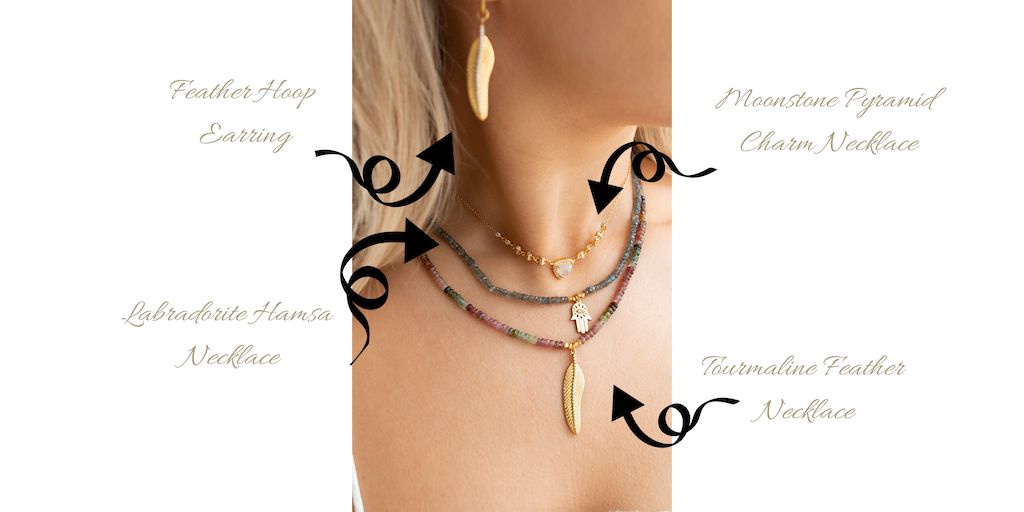 I also love the Sunset Necklace coupled with the Moonstone Pyramid Necklace and . They will go with ANY summer outfit!
Inspiration is key to positive change. What advice can you share that will help consumers to buy jewellery more sustainably?
There are so many beautiful sustainable jewellery options available nowadays! I always advise clients to look for the Fair Mined certification, traceability of gemstones, particularly the larger ones, whether the brand uses any recycled silver or gold, and whether the packaging comes from recycled materials. 
How do you want your customers to feel when wearing your jewellery?
The jewellery our customers chose is a natural extension of their style and personality. It represents who they are but gives them that added oomph to attack any situation. They should feel CONFIDENT, EMPOWERED, and SEXY!
Discover more at Assya