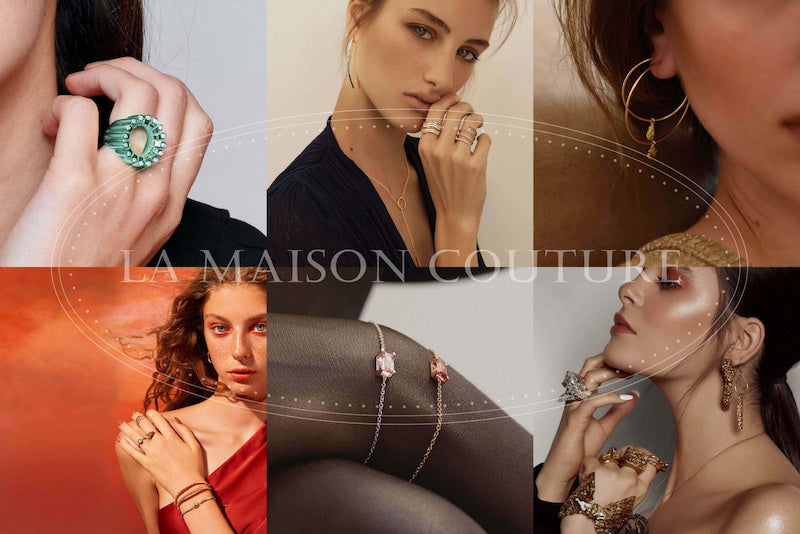 With only six weeks left before the Big Day, yes only SIX, we have curated a one-stop shop for all your Christmas gifts. Looking for statement sparkles? We have plenty!  Subtle studs? You are spoilt for choice! Something unique for that special man? Cufflinks and rings a-plenty! Showcasing an exquisite collection of gift ideas for every budget, all made by luxury brands that care for both people and planet, our sustainable Christmas gifts edit will allow you time to put your feet up and enjoy the countdown!
STOCKINGS WORTH WAKING UP EARLY FOR
"Fun" is the name of the game when it comes to stocking fillers. COLOUR and STRIKING DESIGNS all add to the joy of unwrapping Santa's little surprises!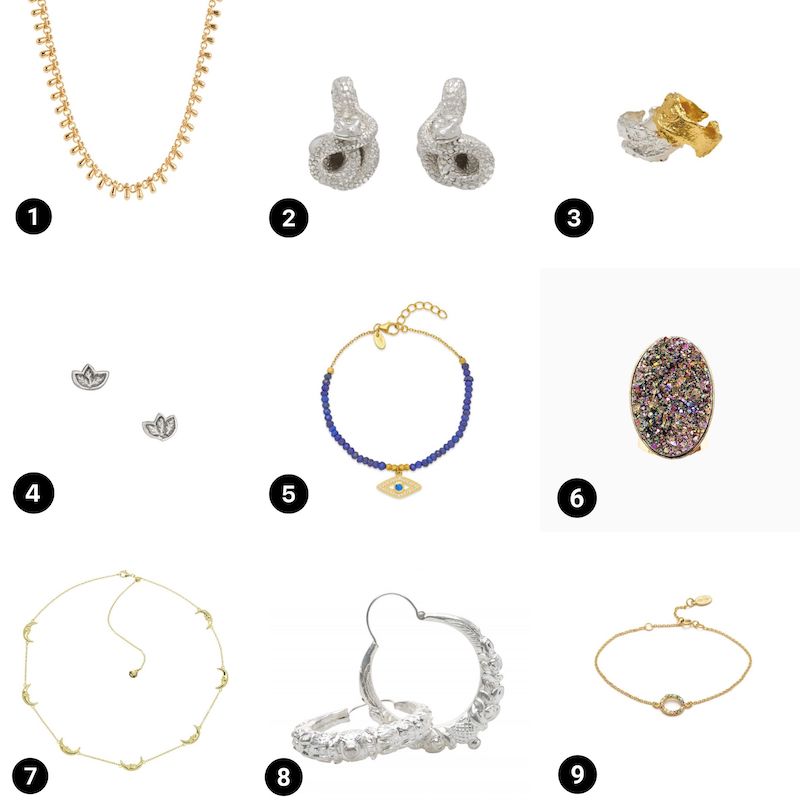 1/ Amadeus  2/ Simon Harrison  3/ Deborah Blyth  4/ Julia Thompson  5/ Assya  6/ Tiana Jewel  7/ Miphologia Jewelry  8/ Kaligarh  9/ With Love Darling
PARTY LIKE IT'S 1999!
It is the party season after all so go BIG and LOUD to match those dancing moves!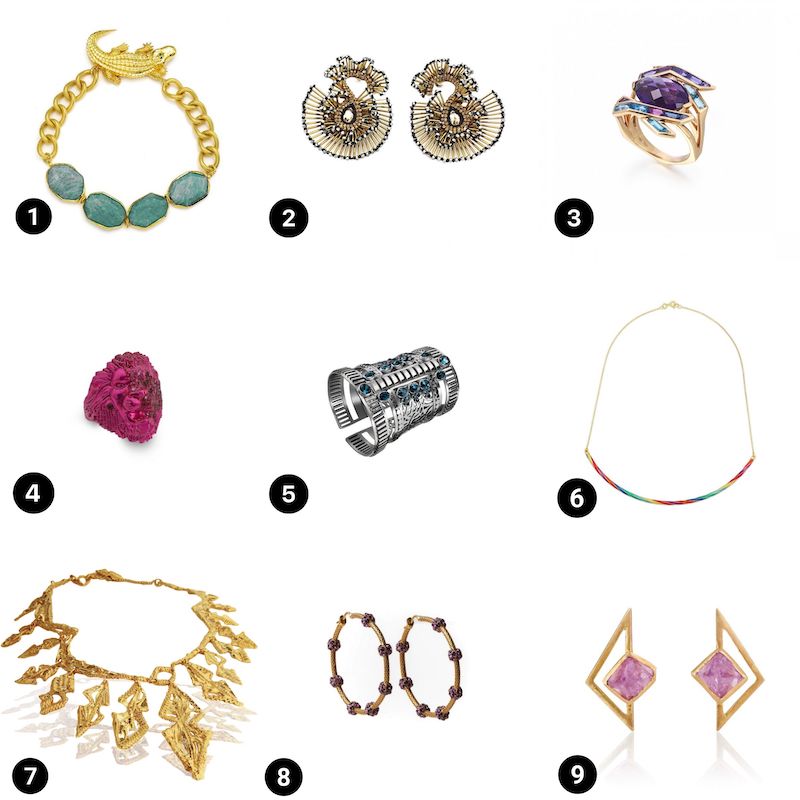 1/ Samantha Siu  2/ Begada  3/ Tomasz Donocik  4/ Harriet Morris  5/ Azza Fahmy  6/ Origin 31  7/ Imogen Belfield  8/ Sonia Petroff  9/ The Rock Hound
SPARKLES FOR EVERY OCCASION
From the twinkling lights on the Christmas tree to seasonal sequins, don't let your jewellery miss out on all the SPARKLY FUN!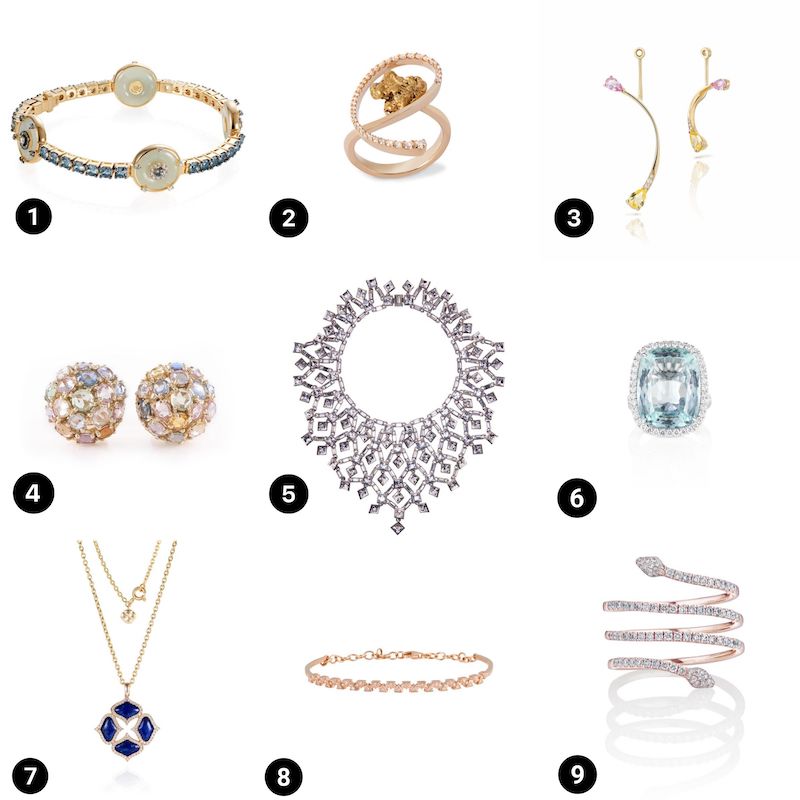 1/ Nadine Aysoy  2/ Makal  3/ Le Ster  4/ IVAR by Ritika Ravi  5/ Simon Harrison  6/ Olivia Grace  7/ GYAN Jaipur  8/ Daou Jewellery  9/ Vara of London
EVERYDAY MAGIC
Jewellery was made to be worn; elevate your everyday style with these SPELLBINDING PIECES that transcend all seasons.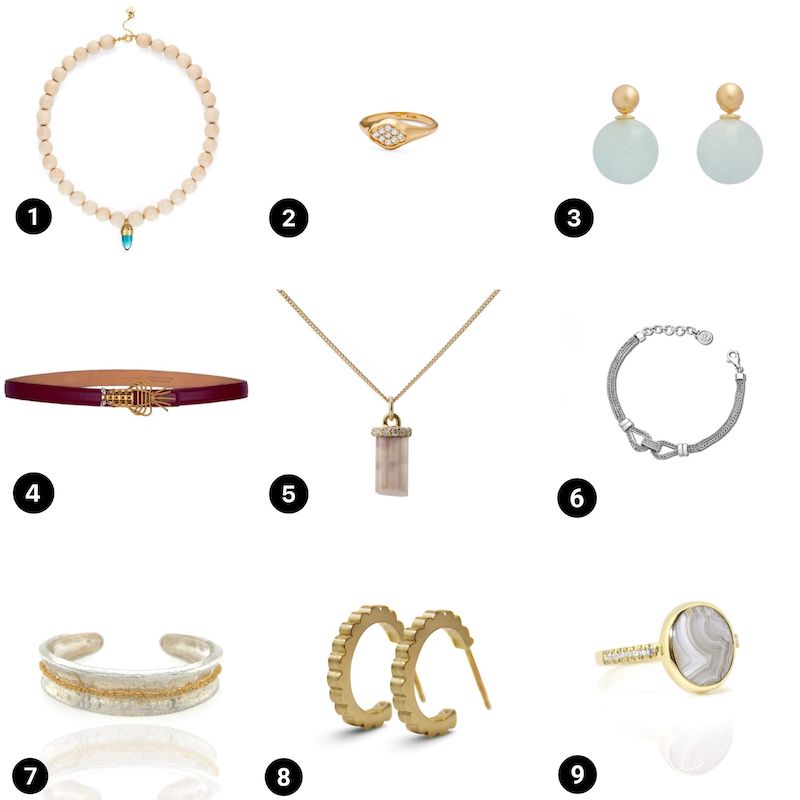 1/ Maviada  2/ Ro Copenhagen  3/ NIIN  4/ Sonia Petroff  5/ CompletedWorks  6/Azza Fahmy  7/Ana Verdun London  8/Flora Bhattachary 9/ Sorrel Bay
SHOP MORE SUSTAINABLE CHRISTMAS GIFTS