GIFTS THAT KEEP ON GIVING…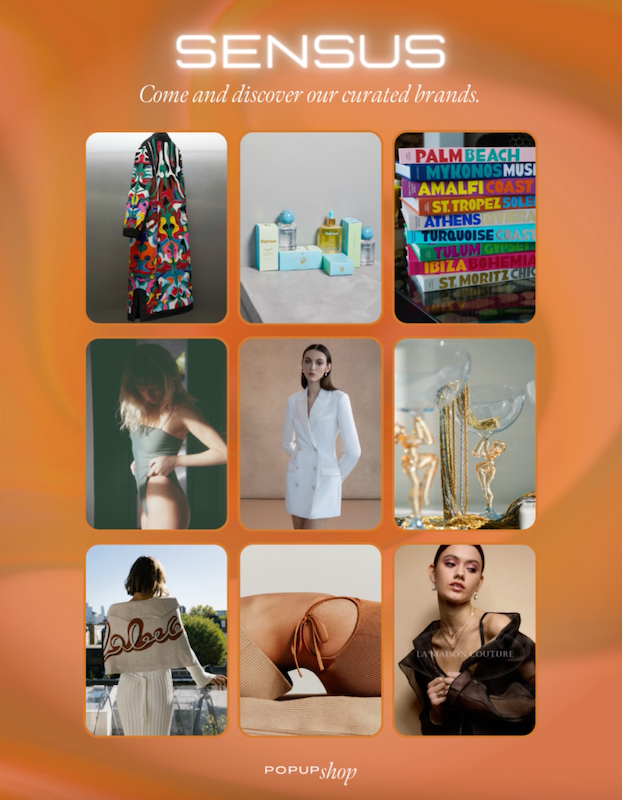 La Maison Couture, recently awarded Independent Fashion Jewellery Retailer of the Year, have partnered with Sensus for an exclusive Christmas shopping EXTRAVAGANZA! Featuring the finest jewellery collections from brands putting people and planet first, this spectacularly curated selection combines the latest in cutting-edge jewellery design with positive impact.
Showcasing in the iconic The House of KOKO, experience this intimate invite-only exhibit and shop from luxury jewellery brands using certified ethical and recycled materials, supporting local communities, empowering women and jewellery-making to change lives. The unique collections display the unrivalled craftsmanship, pioneering design and creativity of LMC's brand partners, making many pieces featured as much exquisite works of art as they are jewellery items.
The curated selection of designer brands include Amadeus, whose elegant, vintage inspired pieces are British made using only recycled materials; Miphologia Jewelry, a female-owned brand whose striking everyday jewels make the perfect layering pieces; Selda Jewellery, whose standout designs are handcrafted in Turkey by skilful artisans using responsibly sourced diamonds and gemstones and fair-trade gold; and Sonia Petroff, whose couture made luxury costume jewellery helps to fund girls' education, making a difference to girls' lives around the world.
It has been La Maison Couture's mission since 2015 to encourage us all to "Buy Better" by championing established and emerging brands committed to social and environmental change. Featuring the best of the best, La Maison Couture is 'the' destination for sustainable innovation and quality, where conscious consumers can enjoy Christmas shopping for their loved ones while helping to support the positive impact work of their designers.
COME & JOIN US!
Date: Saturday 26th November 12:00pm – 7:00pm & Sunday 27th November 11:00am – 6:00pm
Venue: The Penthouse, The House of KOKO, 74 Crowndale Road, London NW1 1TG
For exclusive access to this invite only event, please email shazia.rangoonwala@lamaisoncouture.com to reserve your ticket/s.