In recognition of International Women's Day, discover the empowering work being undertaken by jewellery brand Sonia Petroff in the fight for gender equality.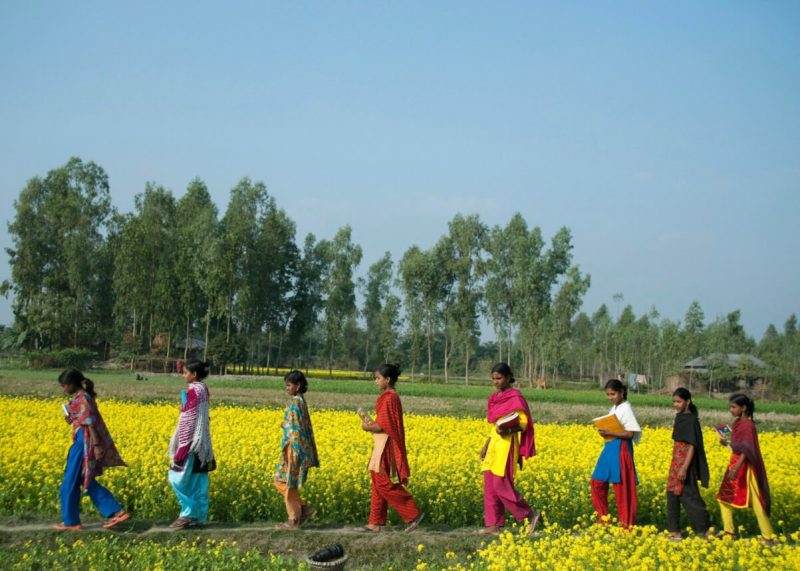 Women & girls around the world are faced with gender bias that has profound implications across all areas of their lives. March 8th is International Women's Day, "a global day celebrating the social, economic, cultural, and political achievements of women" & this year we are delighted to be sharing the life changing work of one of our brands, Sonia Petroff & their founder/creative director Maria Leoni-Sceti , who is helping to break the bias by passionately calling for equality, diversity & inclusively for all women & girls.
LMC: As founder and creative director of Sonia Petroff and as an active member on the UK Board of Room to Read, a leading non-profit for education and gender equality, how do these two different roles compliment one another?
Sonia Petroff: My personal belief in gender equality and girls education, which led me to become involved with Room to Read over 20 years ago, also led me to see what a perfect pairing Sonia Petroff would be. They are well suited for a number of reasons. Sonia Petroff as an individual was an extremely independent woman and well ahead of her time. Her family was forced to leave Bulgaria when the government fell to Communism and went to Switzerland for her education. Being raised as a strong minded well-educated woman, she was able to forego the societal pressures of marrying young and having a family. She decided instead to start her own business, travel extensively and only got married later in life without having any children.
Seahorse Short Luxury Ring & Scarab Necklace in Gold
LMC: For those of us not faced with discrimination on a daily bases, many may be led to believe that boys and girls are given equal opportunities; can you share what the real picture looks like? Is this particularly apparent in certain areas of the world or is this a global issue?
SP: This is such an interesting question. The apparent disparities between gender equality are in the developing counties. A male will get the first opportunity in the family to be educated if there is only enough money for one child, while a female is needed to work in the home. Women might not be allowed to own property, vote or have any freedom in their life choices. However, it is to be noted, that although I was raised in the USA , in an environment where education was a given right and that I had  endless opportunities in life, there are still wage disparities between men and women in many professions. Also, I find it fascinating that the USA still hasn't been ready to elect a woman for President.
LMC: Your work with Room to Read has positively impacted thousands of girls' lives, can you share some of these wonderful stories?
SP: One of the highlights of my room to Read involvement was when we went to Cambodia in 2015 to celebrate reaching the goal of educating 10 million children. As it stands today, we have reached over 23 million children in 20 countries. Another highlight was visiting a rural village in India with my youngest son, to celebrate the opening of a new school. We had several sessions with young girls, one of which they had their mothers attend. They mothers were so very proud of their daughters and the daughters explained how they would come home from school at the end of the day and teach their mothers what they had learned. As it is often said, "give one girl an education, and you educate the whole family." Traditions are learned in the home, so slowly, slowly gender equality and education is spreading and the dream is for this to be a worldwide reality.
LMC: As a passionate leader in the fight for quality education and gender equality (SDGs 4 & 5 respectively) to celebrate being different is as important as being valued as equal; what can we all be doing to promote equal rights and opportunities in our day-to-day lives?
SP: On a day to day basis, we can all make choices on who we support as consumers. It is becoming the norm for consumers to want to know where products are sourced, how they are sourced, where the profit is going and what the producing company stands for. We all need to be asking these questions and making our choices accordingly. This is making a huge impact on companies and giving them incentives to be conscious of these important issues.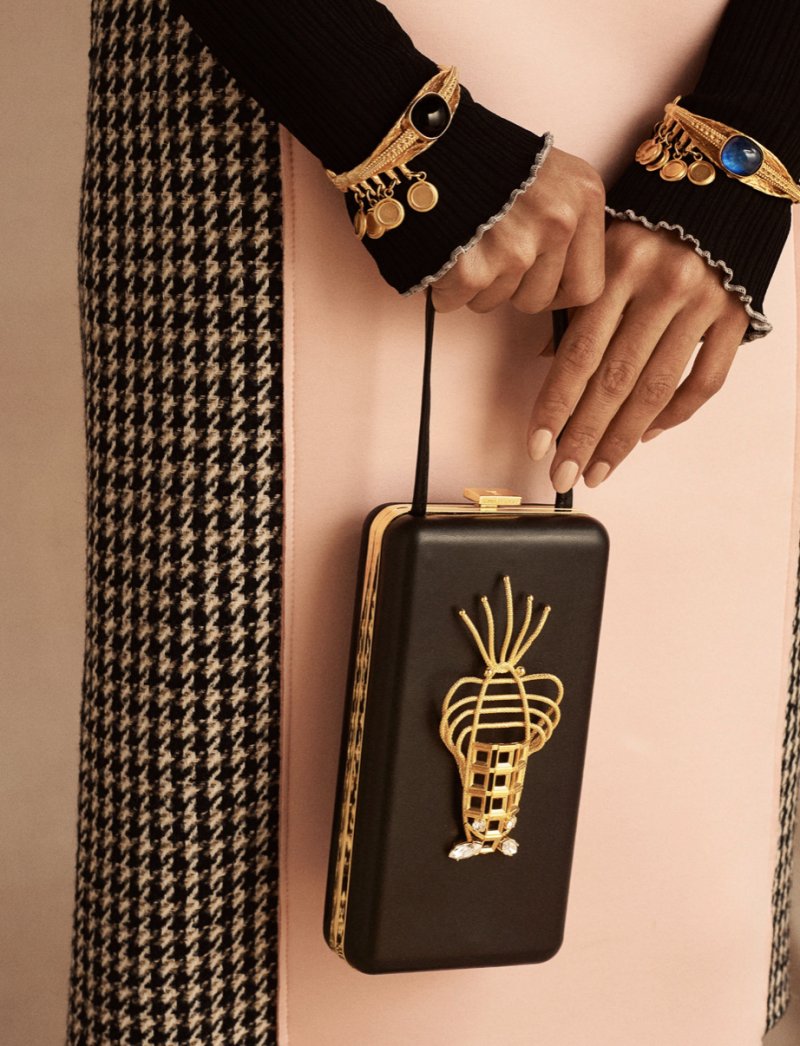 LMC: Education doesn't end once we leave the classroom; we continue to learn and grow throughout our lives. To support female empowerment and independence, does Sonia Petroff collaborate with female artisans within your collections? Can you share examples of any particular pieces that directly or indirectly positively impact the lives of women?
SP: We strongly support our Italian artisans, many of whom are women. Our brand identity is based on creating pieces for strong, independent women, so we hope that purchasing or wearing one of our designs sends our message of support loud and clear. 
LMC: International Women's Day is on 8th March, an annual event  to "Celebrate women's achievement. Raise awareness against bias. Take action for equality." How do you like to bring awareness to this event through your work at Sonia Petroff?
SP: Last year, I participated in a global Women's Forum for Room to Read, hearing experiences and advice from several extremely successful business women. This year Sonia Petroff will be promoting International Women's Day through our social media and giving 50% of our profits (to represent 50-50 gender equality) of anything sold on March 8th to Room to Read.