"We are thrilled to have launched the third iteration of our LMC 'pop up' at Selfridges Oxford Street…"
Showcasing an exclusive selection of our ETHICAL FINE JEWELLERY and SUSTAINABLE JEWELLERY BRANDS, we are delighted to be partnering with Selfridges for the launch of their 2D Energy campaign, a high energy show-stopping campaign of creative talent being celebrated in store and online.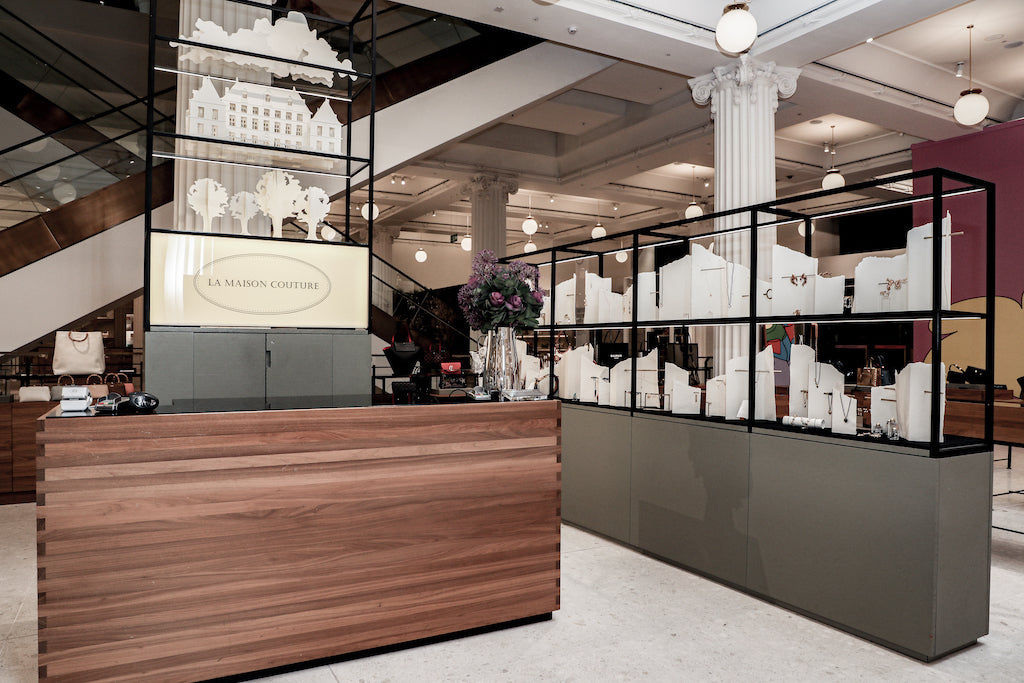 Our visual 2D display spectacle, featuring a BOLD MIX of contrasting sustainable materials and eye catching aesthetics, highlight the TALENT and CREATIVITY of our positive impact designers.
"In an industry that is known for its harmful impacts on people and planet, this is such a MOMENTOUS OPPORTUNITY for us to promote positive impact brands and the need for best-practice in the jewellery sector. Our ongoing partnership with Selfridges is extremely important to us in terms of our ALIGNED VISION to disrupt, inspire and educate consumers to think more carefully about people and planet and change the way we shop."  Tania McNab, Founder & CEO La Maison Couture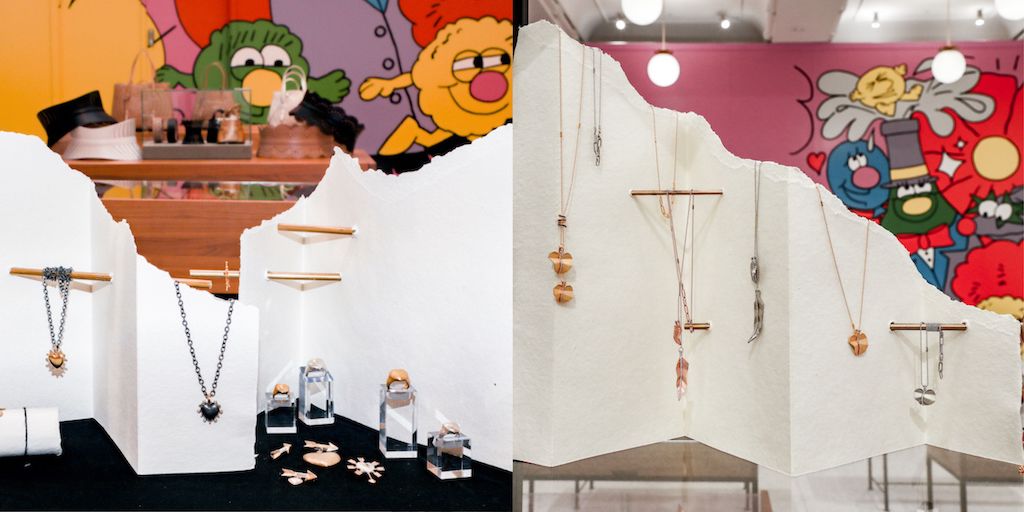 The curated selection of RESPONSIBLE JEWELLERY DESIGNERS to feature in our showcase include:
Luxury handmade Italian accessories brand, Sonia Petroff, whose sales help to fund girls' education through their partnership with Room to Read; Miphologia Jewelry and Matilde Jewellery, female-founded jewellery brands using recycled metals and lab grown diamonds; Egyptian born jewellery designer Azza Fahmy, whose compelling blend of contemporary and calligraphy jewellery is characterised by intricate craftsmanship and preservation of ancient techniques; India Mahon and Ana Verdun London, whose bold and colourful collections combine recycled materials with ethically sourced metals and gemstones; East London's Gemologist jeweller, The Rock Hound, whose collections include fairtrade gold, and New York based jewellery designer, Samantha Siu, who both use traditional artisanal techniques and state of the art technology for quality craftsmanship; and the WORLD EXCLUSIVE LAUNCH of La Maison Couture X Tomasz Donocik London, a standout collection of pieces created to raise awareness surrounding the impact of gold mining within artisanal small-scale mining communities, designed by award-winning jewellery designer Tomasz Donocik.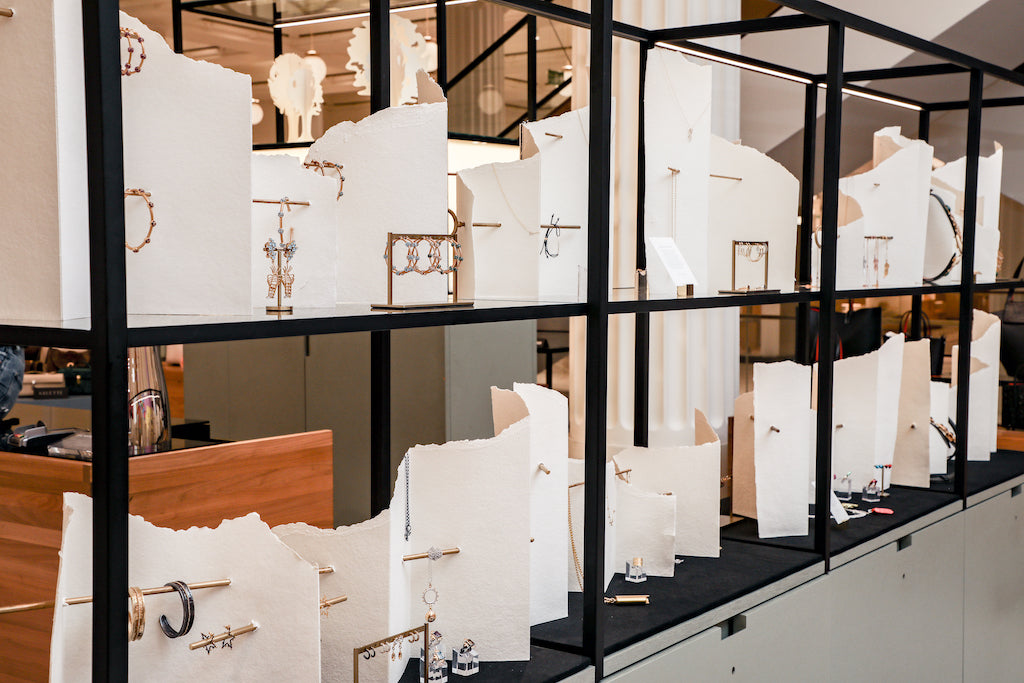 La Maison Couture x Selfridges pop up will be available in store and online at www.lamaisoncouture.com and www.selfridges.com from January 23rd – February 26th 2023.
La Maison Couture x Tomasz Donocik London BUSIA COLLECTION will be available in store at Selfridges London from January 23rd 2023 and online at www.lamaisoncouture.com and www.selfridges.com from March 1st 2023.